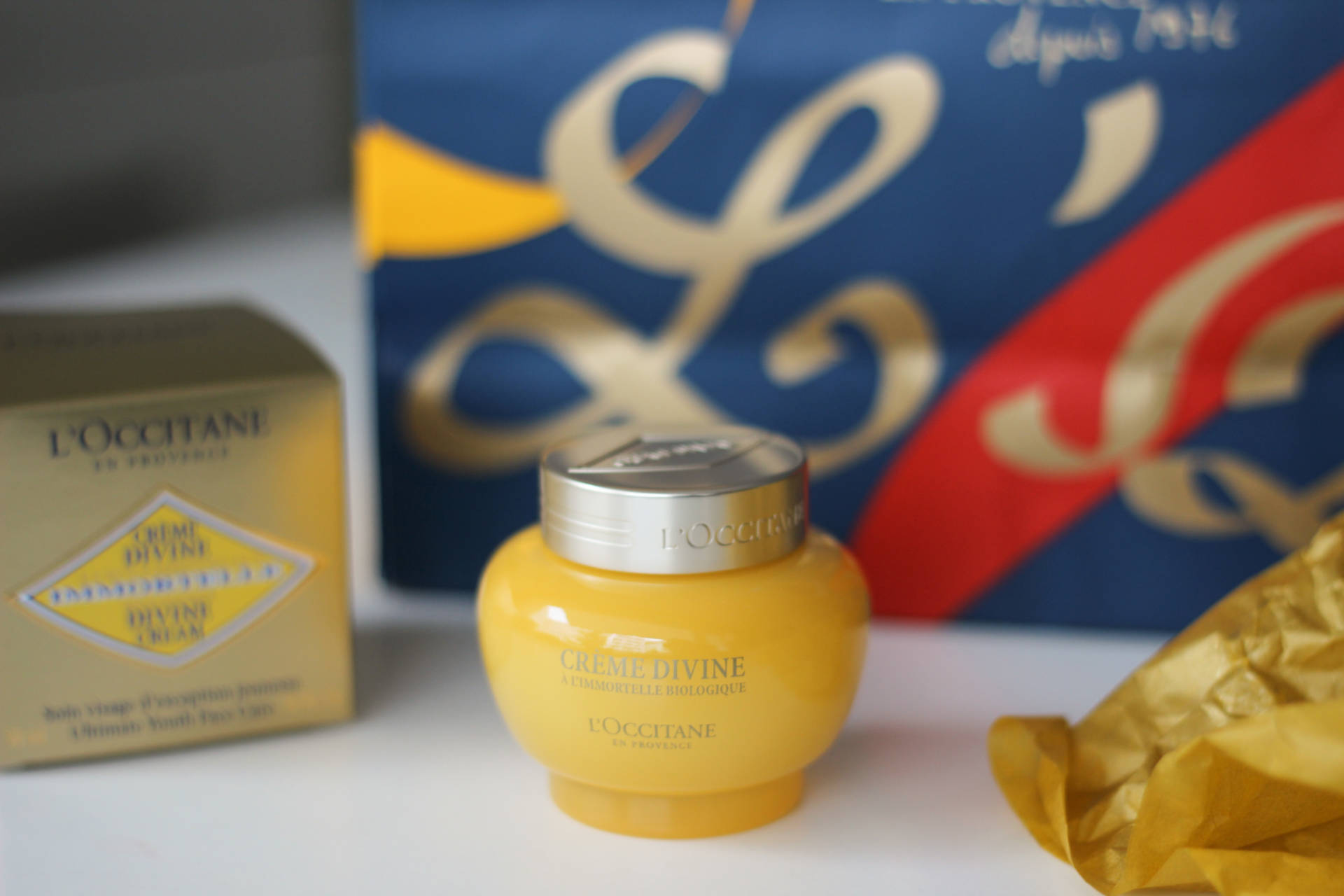 L'Occitane Immortelle Divine Cream
I thought I'd dedicate a little post to one of my skincare heroes, the L'Occitane Immortelle Divine Cream. L'Occitane is one of my favourite beauty brands. As well as conjuring up whimsical visions of Provence (which this girl is a total sucker for), they create the most luxurious, sumptuous products and are ethically sound to boot.
The Divine cream is such a pleasure to use. It has a wonderful texture in that it's rich and creamy, providing the ultimate nourishment, while not feeling heavy or greasy on the skin. It strikes the ultimate balance. You really feel like the product is doing its job – my combination skin drinks it up and is left feeling so soft and supple (and smelling darn good, too). Makeup applies seamlessly over the top once absorbed. I find some moisturisers come away from the skin in little rolls and bits, but this is one that doesn't have that issue.
At £74, I will admit this little pot of goodness is not the most purse-friendly option out there, but I'd highly recommend it. I was lucky enough to receive this as a gift (my third one so far, I'm very lucky indeed). But saying that, one pot genuinely does last for around six months even with two uses a day, as so little is needed. I've also found staff in L'Occitane stores to be very friendly and always willing to give out a few samples to interested customers, so this is a great opportunity to give it a go and see how you get on with it before committing to the full-size purchase.
Do you like L'Occitane? What's your favourite moisturiser?