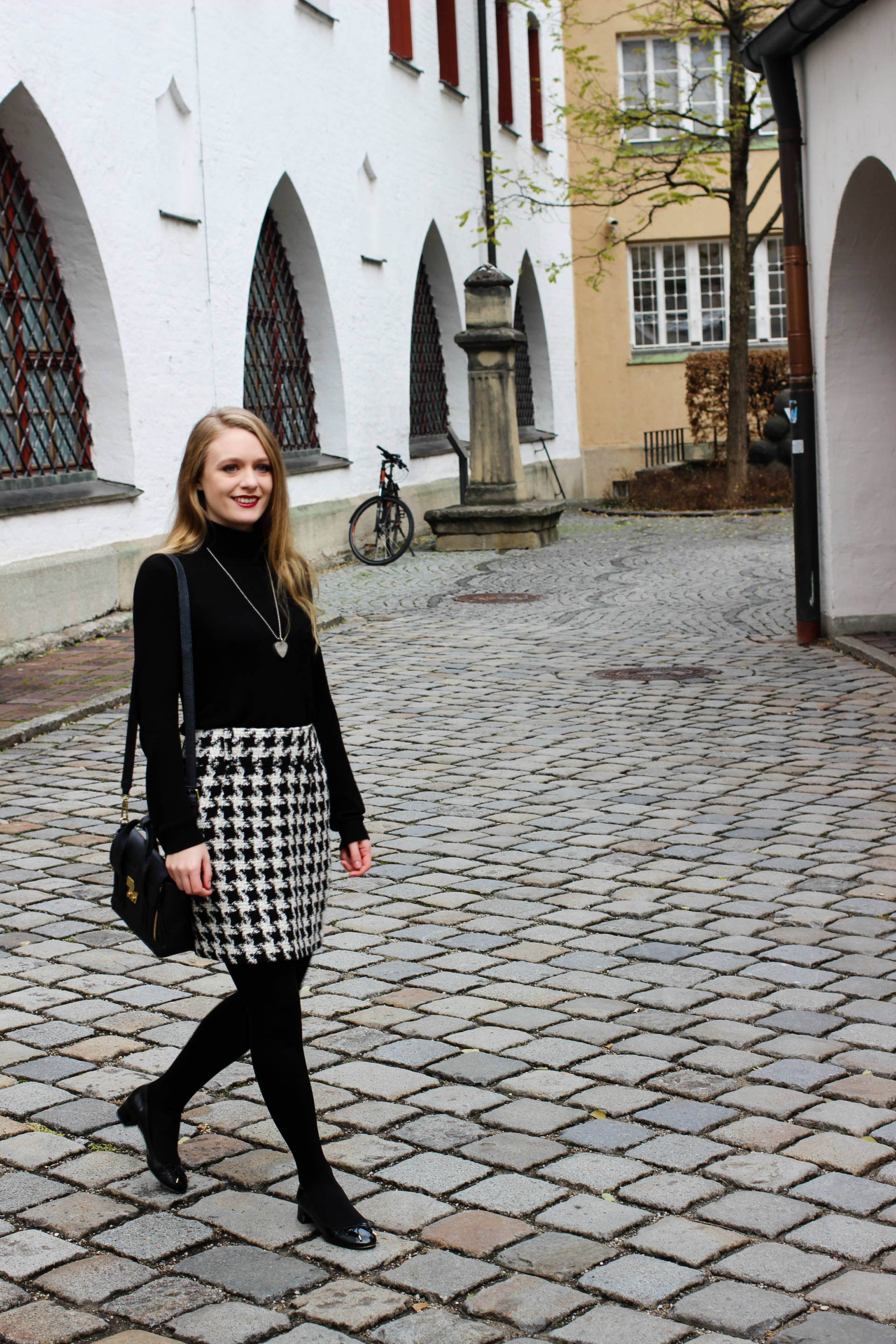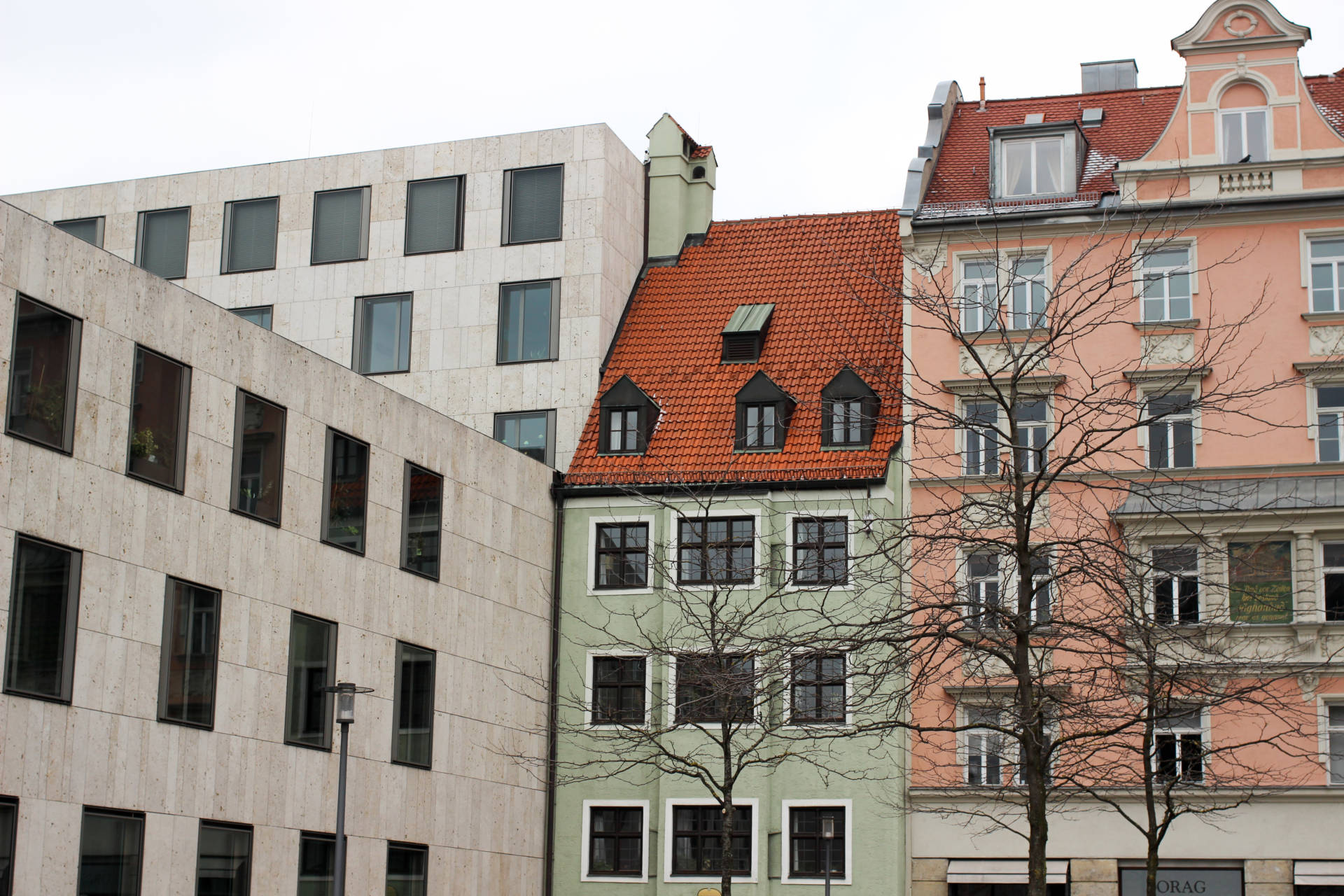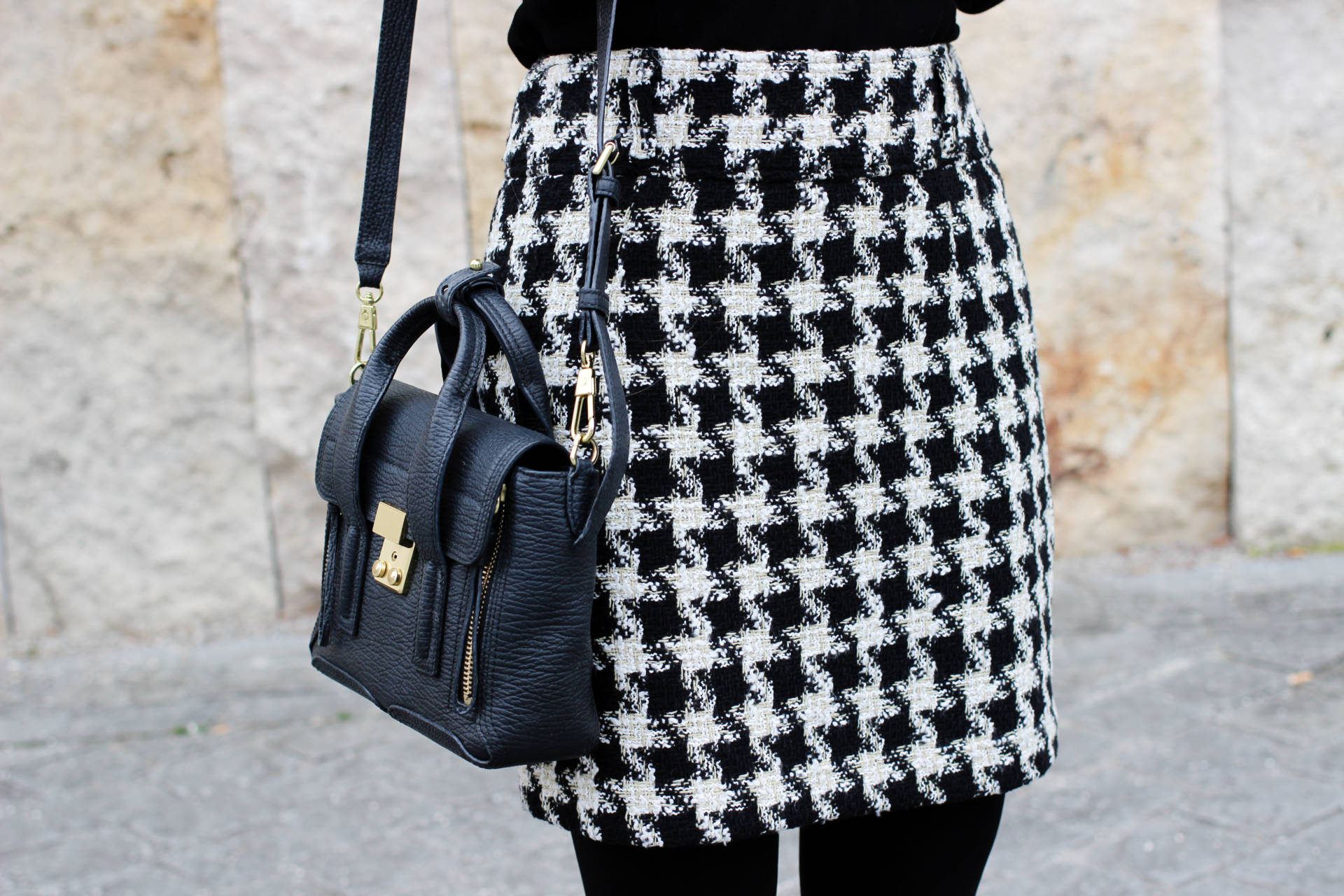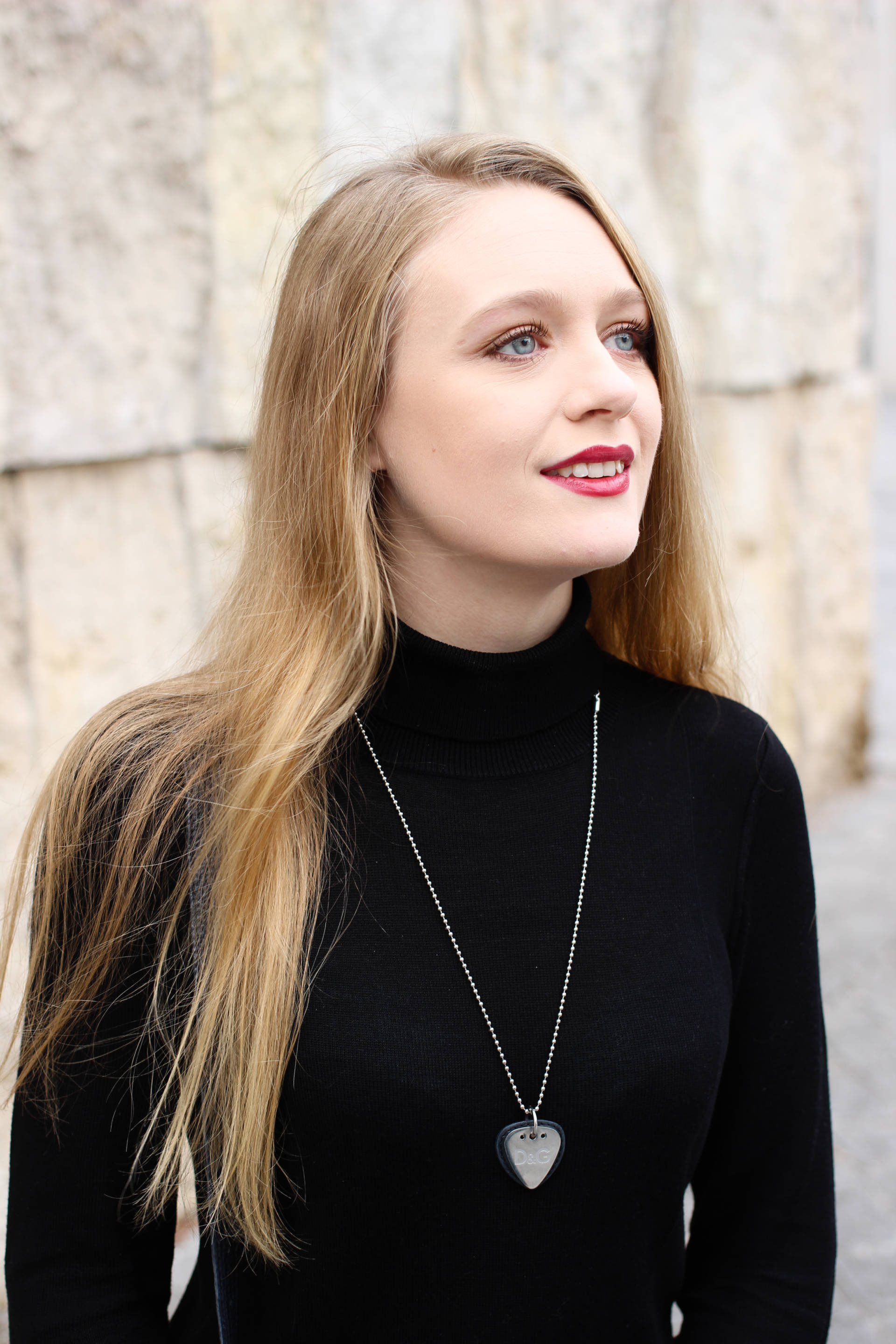 Back to Black
My love for Amy Winehouse is no secret. Her albums are amongst my favourites of all time and I've always counted her as one of my icons- not just for her music, but her attitude, too. She was sassy and charismatic, and although she made some questionable sartorial choices at times, she made an undeniable impression on the fashion industry.
Thanks to eBay, I was able to get my mitts on a skirt from one of the original Amy Winehouse Fred Perry collections (BNWT, too!). It's a great quality piece and houndstooth is one of my favourite patterns – classic and timeless.
As far as I'm concerned, you can never go wrong with a monochrome ensemble and a slick of red lipstick. All that's missing is the beehive!
Roll Neck: ASOS | Necklace: Dolce & Gabbana | Skirt: Amy Winehouse Fred Perry (similar) | Shoes: Next (similar) | Bag: 3.1 Phillip Lim