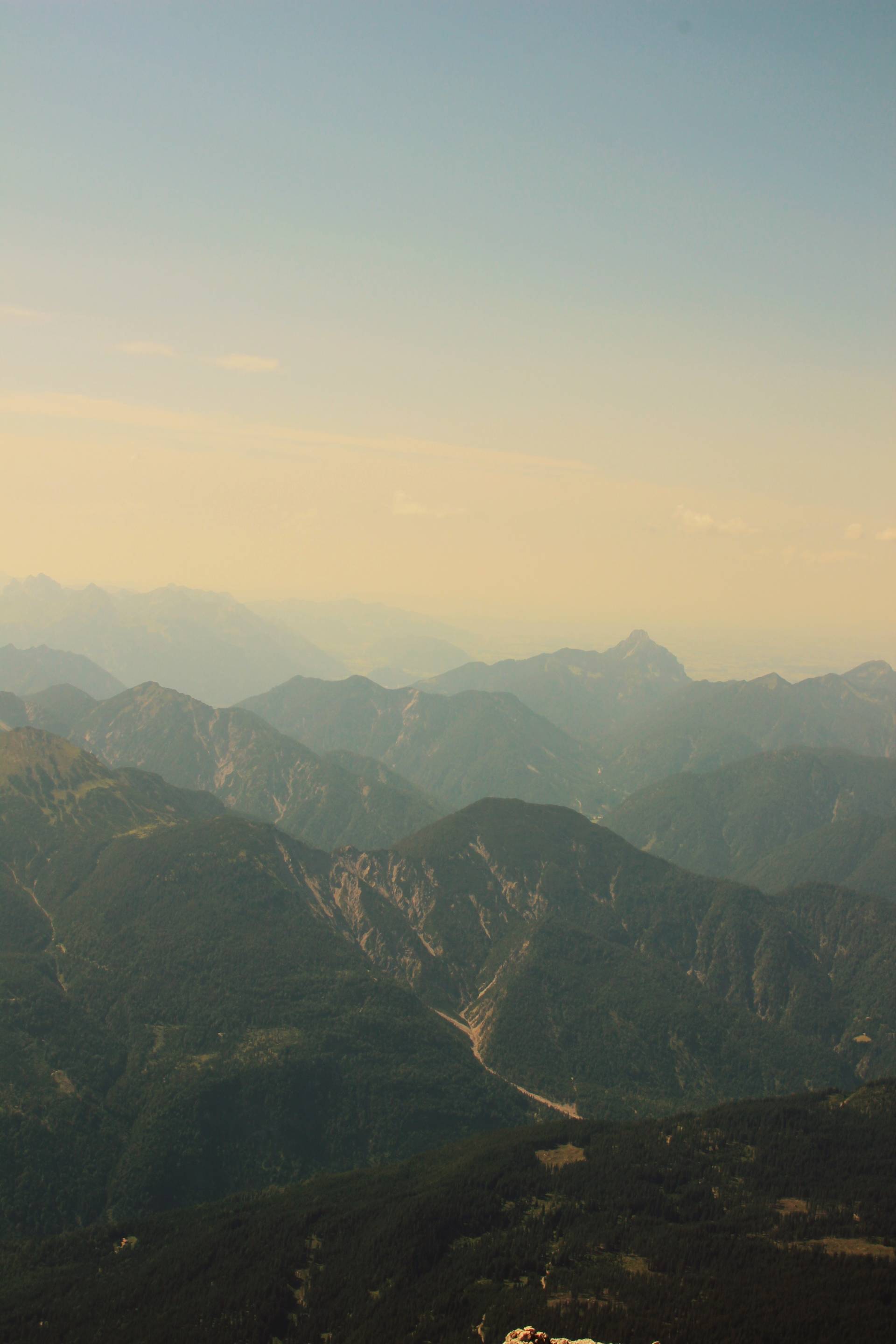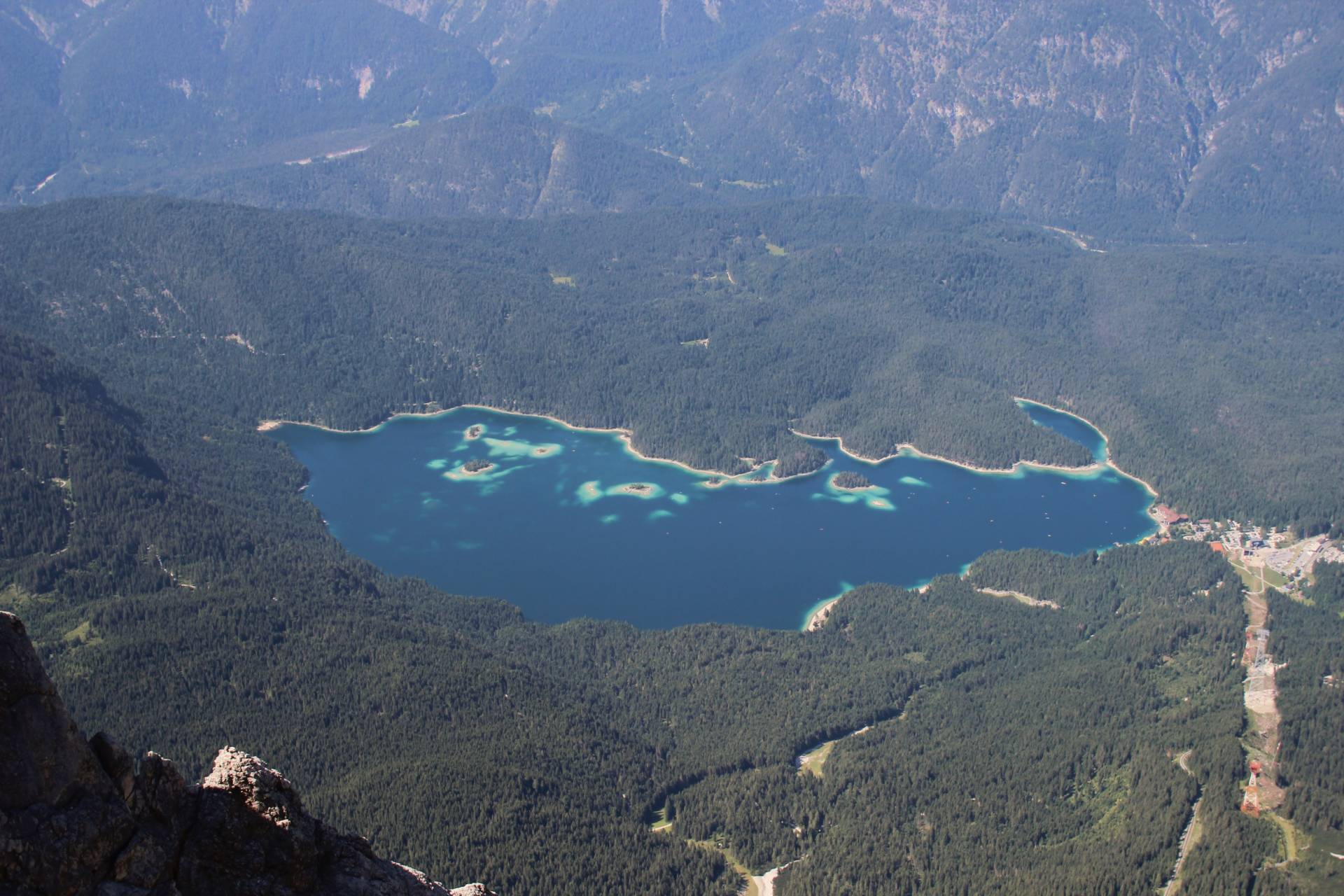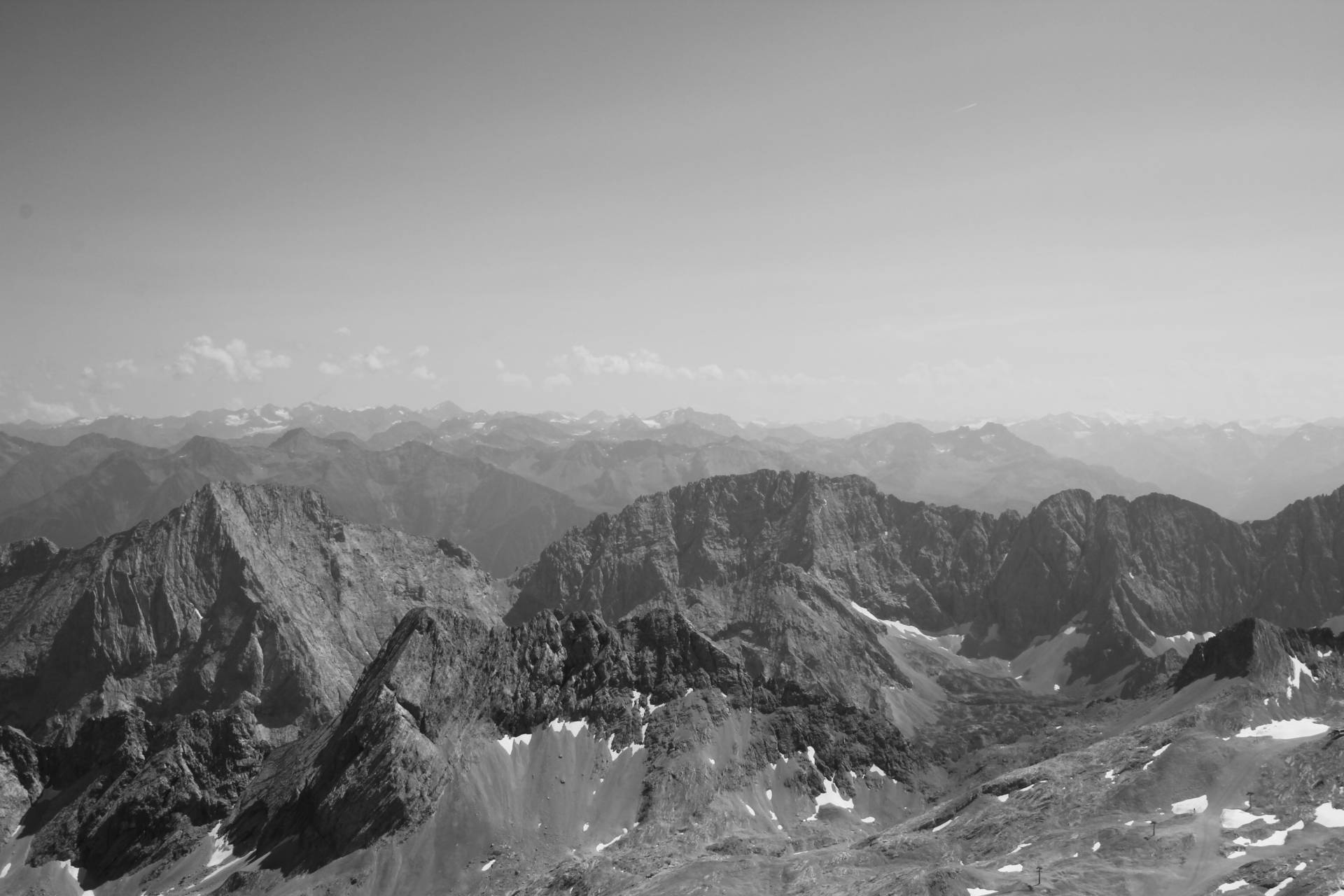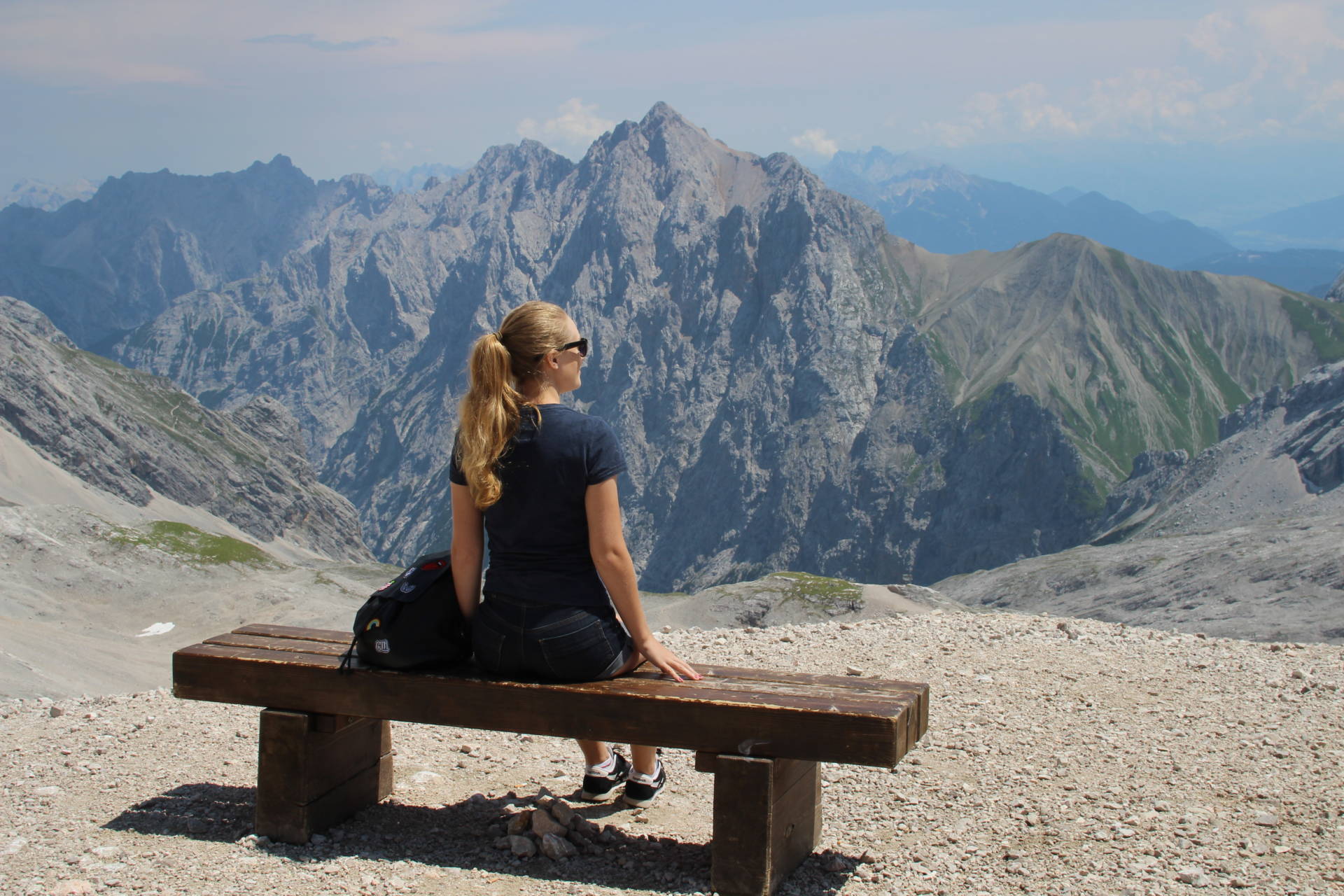 Zugspitze – The Top of Germany
On our recent trip to Garmisch, we spent our second day 2962m up!
Quite literally known as 'The Top of Germany', Zugspitze is Germany's tallest peak.  To get there involves a journey by cogwheel train through a tunnel in the mountain, which leaves you off at Zugspitzplatt, a plateau below the summit, extremely popular with skiers in the winter months. From here, a short cable car ride brings you to the very top, where the views are just breathtaking. Rugged mountainous terrain stretches as far as the eye can see, belonging to Germany, Austria, Switzerland and Italy. Zugspitze itself straddles the border between Germany and Austria, and in times gone by, you had to present your passport just to walk across the mountaintop!
It was an indescribable feeling being up there.  There was a crane built into the side of the cliff-face, with construction men busy at work. Gulp. We even observed a helicopter operation, that appeared to be a training exercise, being carried out below us. It was all very surreal and overwhelming, in the best way. We were also very lucky to have had such clear viewing conditions as these are at the mercy of the weather.