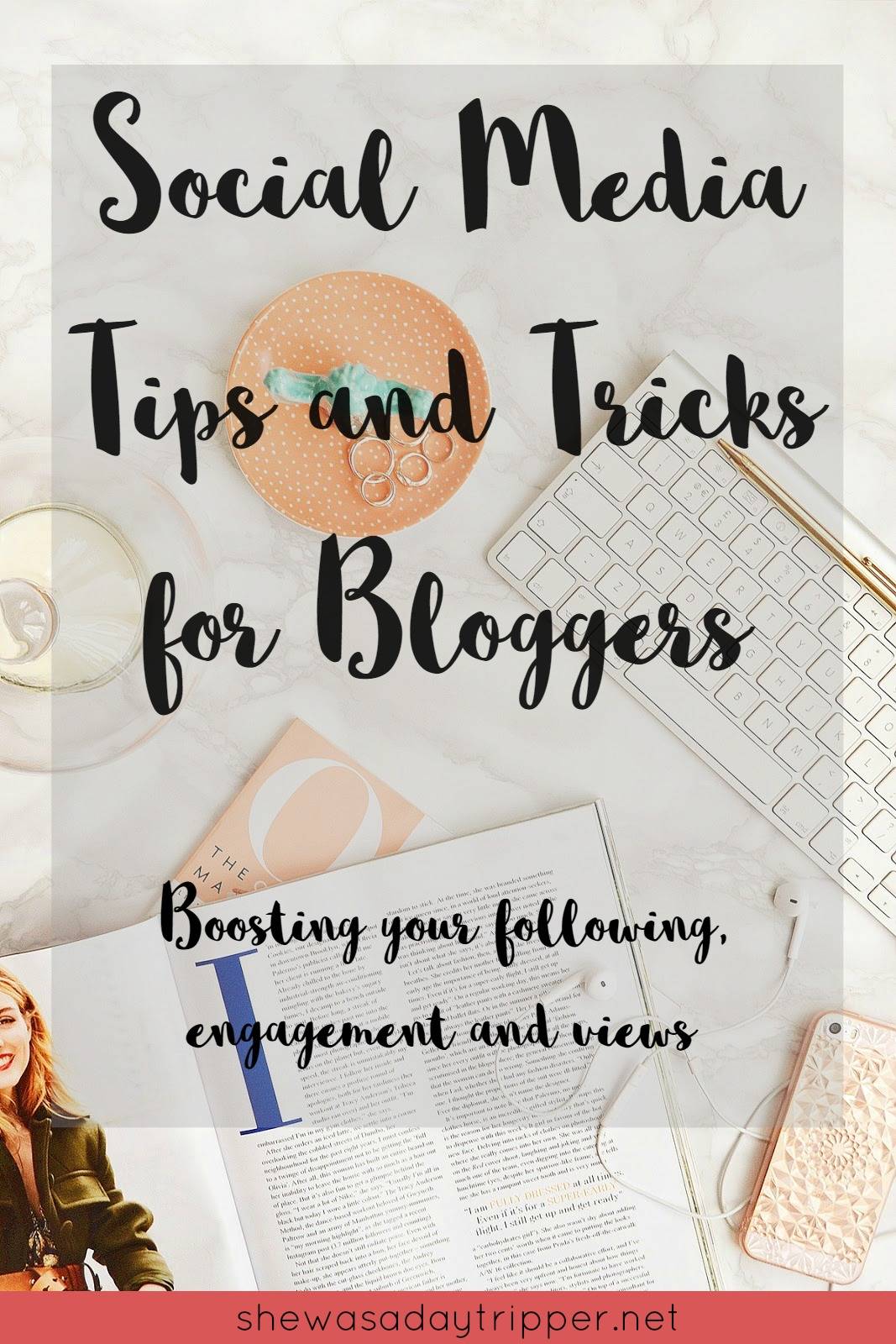 Social Media Tips and Tricks for Bloggers – Boosting your following, engagement and views
It's no secret – larger bloggers are favoured by social media platforms. I'm not saying this in a bitter tone at all – but it's no longer a level playing field and as such it's becoming tougher for smaller bloggers to get their name out there and grow in the face of algorithms. It's harder, and may be slower than it used to be, but I believe it's still very much possible. There's no overnight success – it just takes time. I'm by no means an expert, but here are some tips and tricks that have helped me so far, and I hope will help you, too.
First up, think of the audience you would like to have. On all of your social media accounts, check out the followers of bloggers you look up to. Who follows them? I like to connect with these people as I want to tap into the same audience as those who I look up to.
Just think – there are people out there who love your blog – they just don't know it yet!
Twitter (and Buffer)
I've started to use Twitter more recently not just for blog promotion, but for actively communicating with other bloggers. And while I still ought to do it more, I try to comment on other bloggers tweets daily, retweet posts I love and just generally spread a little love!
Buffer for scheduling tweets is fantastic, and something I've only started to use relatively recently. It provides you with optimum times to post based on your audience.
Another tip with Buffer is to schedule tweets to go out through the middle of the night. That way you're reaching an overseas audience who you may not have met before.
As well as using hashtags, tagging Retweet accounts is a major help in improving your reach. My personal favourites are GRLPOWRCHAT, Cbeechat, Lbloggerschat and BloggersTribe.
Take part in Twitter chats – they can be very busy, but it's a great way to find and engage with bloggers you may not have seen before, and for others to discover you, too. Here's a link to a tweet sharing the blogger chat schedules.
It's been said time and time again, but please don't use automated DMs. Please. They are doing you a disservice as you may have a cracking blog, but people will be put off from visiting, or even following you.
Instagram
Typing out hashtags for each post is a bit of a pain. In the notes feature on my phone, I keep plenty of hashtags ready to paste into Instagram. I even have them categorised – general hashtags, ones for nature, travel, fashion-related hashtags etc. Of course these may need to be altered a little for each picture, but having set ones ready saves so much time.
I also like to paste the hashtags into a comment after publishing (i.e. not include them in the caption) as I use the maximum quota of 30 per post, and it's just tidier if they're tucked away in the comment section.
I've recently started to tag pages in my photos. There are all sorts of pages for different categories, from fashion pages to flatlay collectives. You will appear in their tagged images and you may even get a repost.
For each hashtag I use, I search through and engage with others using the same one, by liking and/or commenting. Try and be thoughtful in your comments and make it relevant to the picture; those "amazing, love!" are so obviously automated/copy-and-paste jobs.
Bloglovin'
Bloglovin' is great, but is certainly one of the tougher nuts to crack.  I find the best way to grow on here is to take an active approach – by finding blogs similar to yours and connecting with them. Dedicate some time to this each week.
Also like I said earlier, look at who your favourite bloggers are followed by, and who they follow also.
Move beyond Bloglovin' – use it as a resource to find bloggers, then go directly to their blogs and share some love by commenting.
I hope you've found this useful! What tips and tricks do you use? I'd love to hear what you do, too.