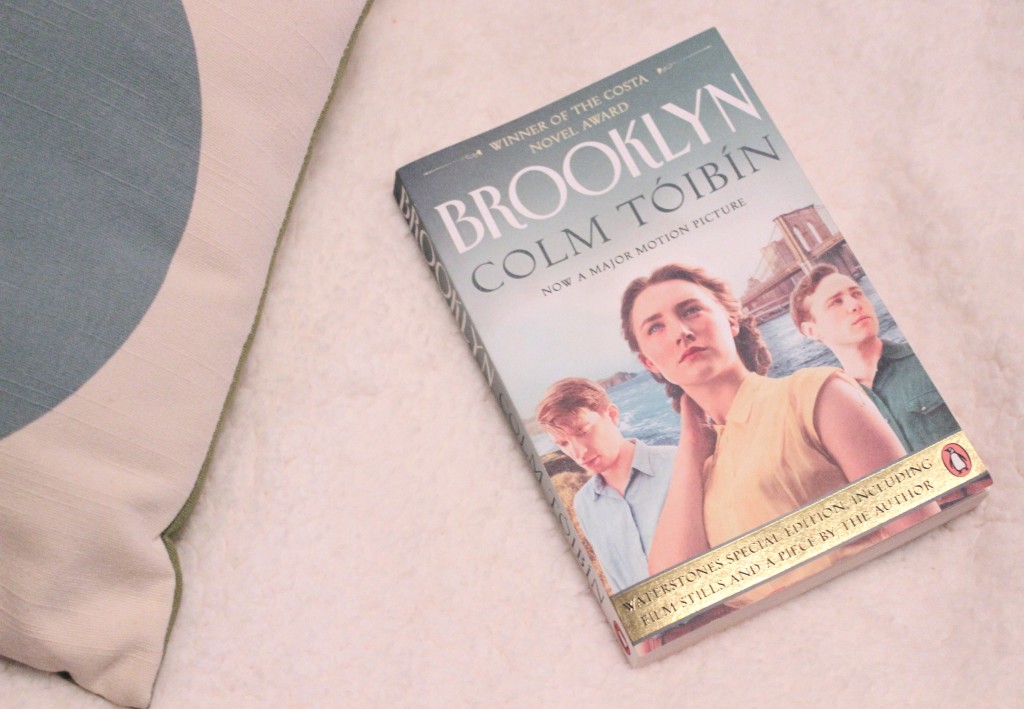 Brooklyn Book Review
After hearing so much about Brooklyn, I picked up a copy when I was in Waterstones last week. I made my way through it in a few days, caught between trying to take my time to savour the book but being unable to put it down!
Told in a third person narrative, the book chronicles the story of Eilis, a small-town Irish girl who emigrates to America during the 1950s. The story draws contrast between two very different worlds – traditional, quiet Ireland and the comfortable familiarity of home – and a bustling city rich in variety and opportunity, a crowded yet lonely place. 
Eilis grapples with her feelings – from a quiet reluctance to go, feelings of detachment in Brooklyn, homesickness and a desire for home and all that is familiar – to contentment, comfort and a reluctance to go back to Ireland when the time comes (although this may be due to the circumstances, she already has her return to Brooklyn in mind before even leaving). It is a charming, simple story with moments of depth, and one that many of us can relate to, especially in today's world where moving far away from home, be it for work, opportunities or a better quality of life, is commonplace.
The story is divided into four parts.  The first is about Eilis's life in Enniscorthy, a small town with limited opportunities.  We get to know her, her family and the way of life in her hometown and join her on the journey to the US. The second and third parts follow Eilis's arrival in Brooklyn, her settling in and forming a new life.  Until the news that sends her back to Ireland comes through, nothing exceptionally notable occurs. She has a job in a shop during the day, attends a college course in the evenings and begins dating Tony. Very real, everyday things. Yet thanks to the author's delightful style of writing, these were my favourite parts. The prose has a somewhat wholesome feel and I really enjoyed reading through them. The author has a way with detailing the ordinary in a charming way, which is hugely complementary to the story, taking it to another level. The forth part I shan't discuss, as it's where so many spoilers live!
Eilis is a fairly passive character; she keeps many feelings to herself and lets most things happen to her, rather than actioning them herself. The very move to Brooklyn was organised by her sister Rose; her job, housing and night classes in Brooklyn arranged by Father Flood. There are other occasions and events too, but I don't want to put any spoilers in here!
The ending was quite abrupt and leaves many unanswered questions. I found this quite frustrating, purely because I was desperate to know what happened next! But that's how life is; we never really know what's around the corner or how exactly things will pan out, especially when stepping into the unknown.