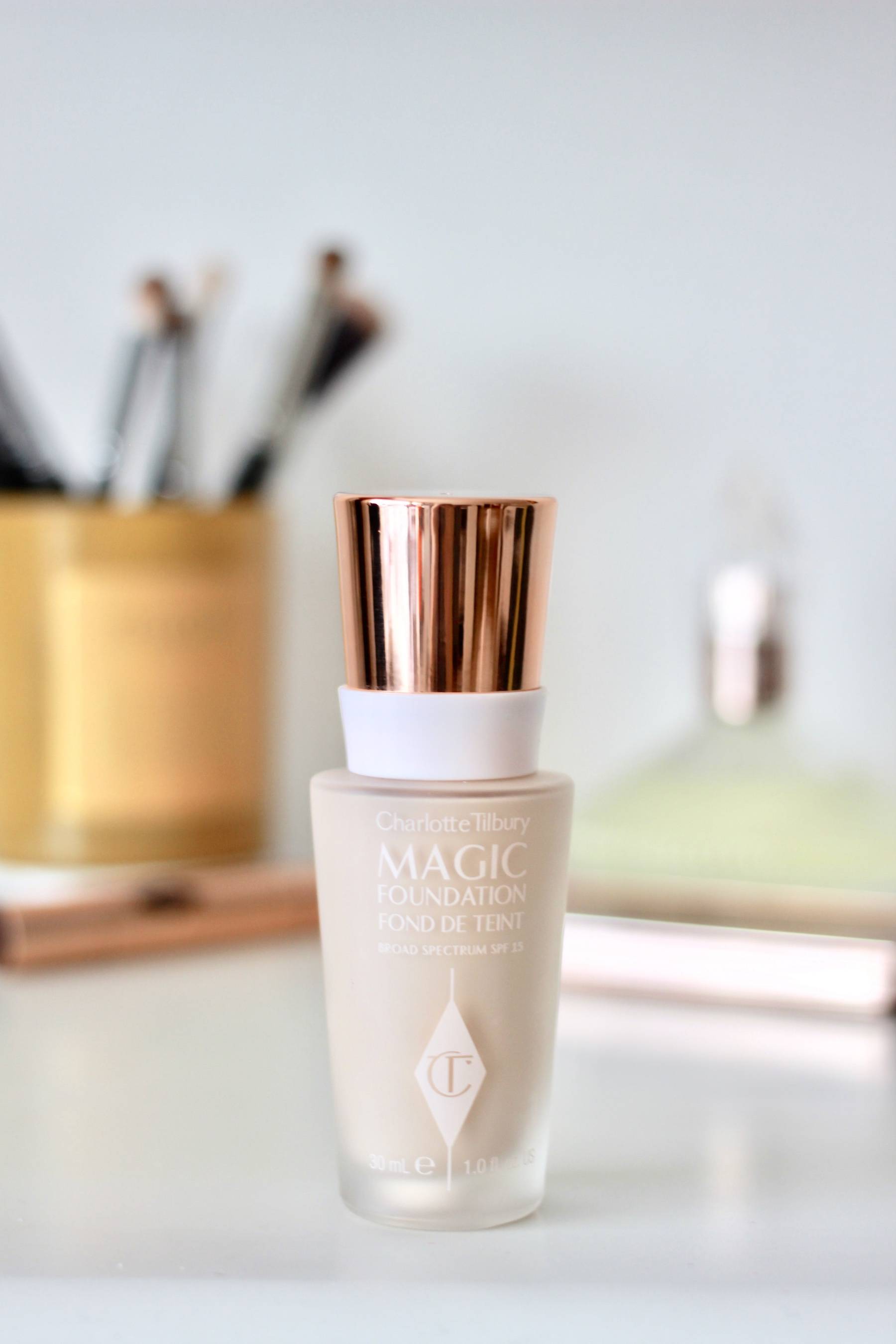 Charlotte Tilbury Magic Foundation
My search for the perfect foundation has been a lifelong one (really, no exaggeration). From high-street to high-end, I've tried a lot of products over the years in my quest for a full coverage, long-lasting base.
The aptly-named Magic Foundation is the best I've ever used. I got my first bottle for Christmas a couple of years ago and haven't looked back since. It's full coverage, long-lasting and has a Demi-Matte finish which is fantastic – a triple threat, if you will, and perfect for my combination skin. I really like Demi-Matte; it bridges the gap very nicely between dewy and matte, and I find it produces a very fresh, natural-looking finish that lasts. It's lightweight and doesn't feel heavy on my skin, with a little going a long way. I would use just over one 'pump' and this gives me a coverage I'm very happy with. I find I get the best results from applying with a damp complexion sponge.
Being so pale, I've often had difficulties in finding the right colour to suit my complexion. I wear 'Fair 2' and it's a perfect colour match for me. I really love it and know I will continue to repurchase for the foreseeable future.
Do you like the Charlotte Tilbury Magic Foundation? What's your go-to base?