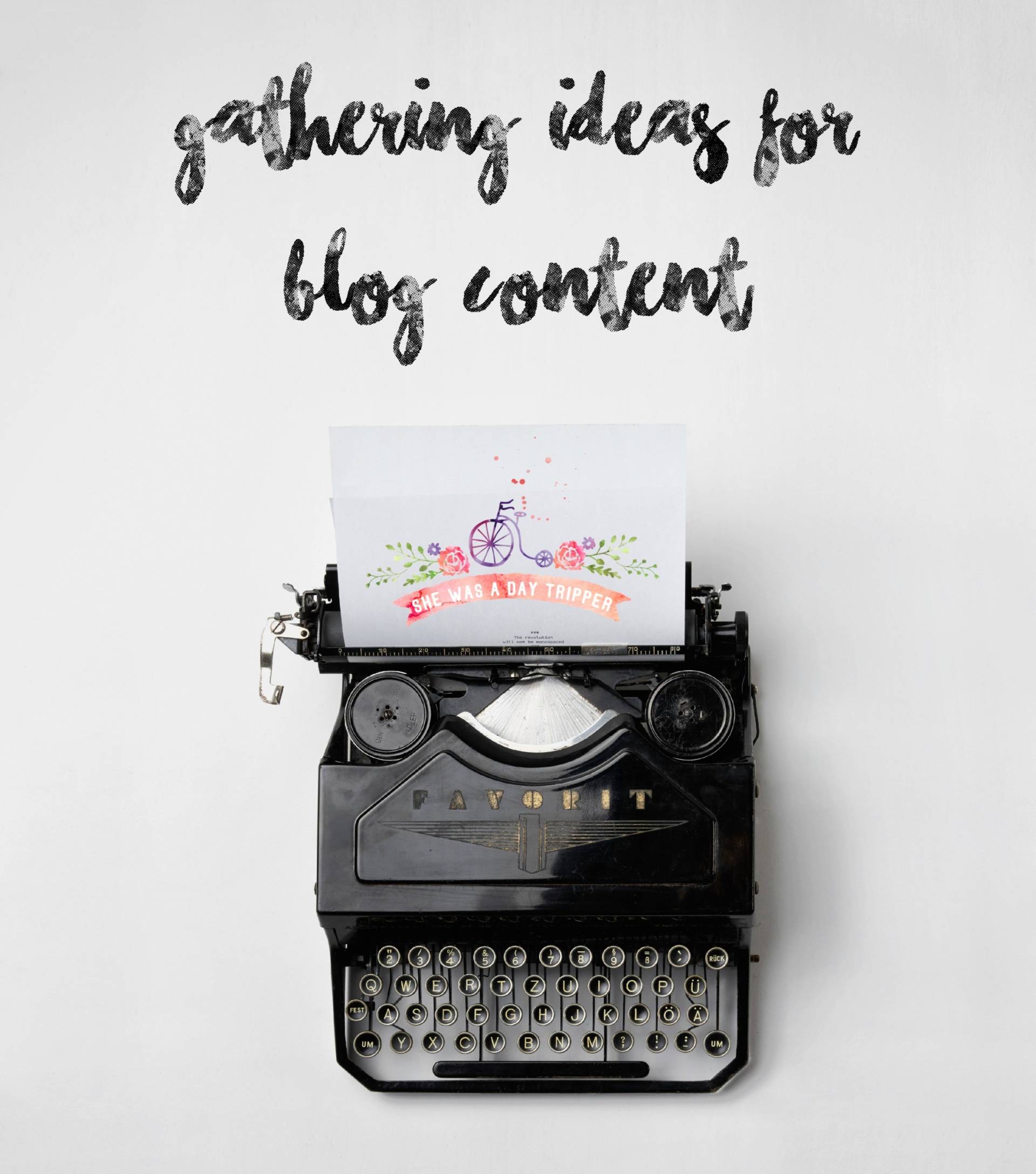 One of the most challenging aspects of running a blog is continuing to come up with ideas for blog content to keep readers interested and engaged. I've put together some tips that have helped me in coming up with new blog content these last few months.
Don't worry about straying from your 'theme'
I dipped in and out of blogging when I first started as I wanted to primarily be a personal style/fashion blogger. If I didn't have any photos of my outfits to share (getting willing photographers isn't always easy!), I mightn't have posted for months. But there's more to life than clothes and there are other topics that interest me. So I decided to write about these and vary my content. Blogs are personal spaces after all. If you have a genre and are in a bit of a blogging rut, don't be afraid to mix it up with your other passions from time to time!
Do a bit of soul-searching
Is there anything on your mind at the moment? Is there something troubling you that you want to share? Or have you got any advice for an issue that you are dealing, or have dealt with? As much as I love reading blog posts about pretty makeup and killer outfits, I'm sure I'm not alone when I say I really enjoy reading more personal posts that resonate with me. There's nothing as bonding as "ME TOO!", or "I thought I was the only one!". Let your personality shine through!
Scour Bloglovin', Pinterest and your favourite magazines for inspiration
Gather ideas for blog content, but don't copy. Put your own spin on things. But make sure they are things that you genuinely feel an affinity for. Not just what you think people want to read or what you think will get clicks.
Follow me on Bloglovin'