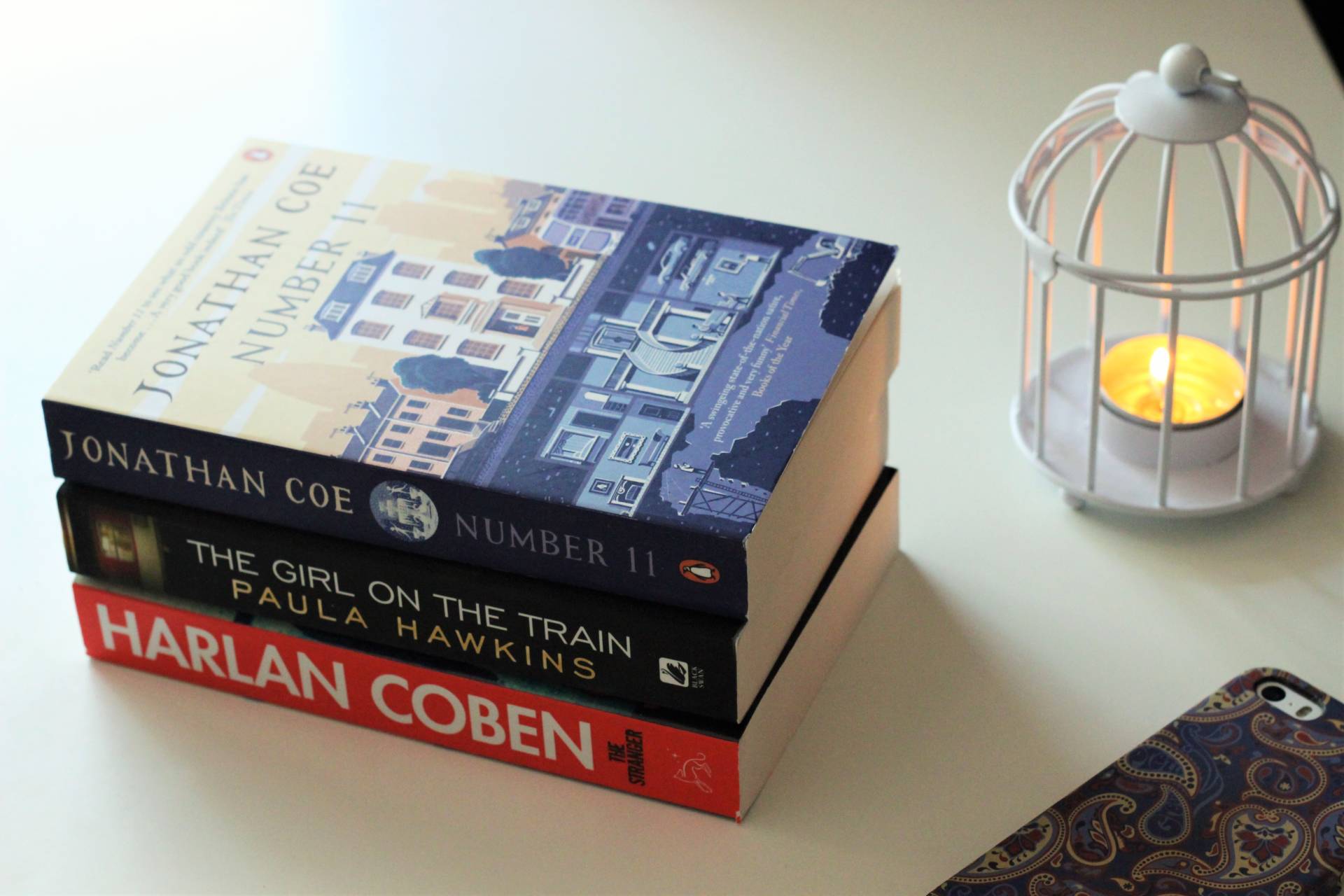 It's been a while since my August Book Haul, and I've since devoured all three of these books.  I really enjoyed each of them very much. Read on…!
Number 11 by Jonathan Coe
I adored this charming, wonderful book.  It was one of those books you almost didn't want to rush through, as you want to savour each page and don't want it to end too soon, but at the same time struggle to put down.  I absolutely loved it.  So often after finishing a book I set it aside to give to the local charity shop, but this one has found itself a place on my bookshelf, where I'm certain I will read it again in years to come.
It's not often a book manages to capture a true feeling. It was so beautifully written. It manages to capture an atmosphere, a warm and nostalgic feeling and I could identify with so much of the book.  It drew great parallels between our class systems in the UK, offering a critique laced with humour and satire.  I enjoyed this – I'm not greatly political and don't like any matters of political opinion or agendas being pushed on me through books or television as a sidenote to a narrative, but this was both thought-provoking and fun.
The Girl on the Train by Paula Hawkins
Wow, I loved this.  I'm really looking forward to seeing the film adaptation but I'm almost worried it won't do the book justice?!
The story is told in a first-person narrative, from three characters: Rachel, who was indeed 'the girl on the train', Anna, and Megan.  Each character is troubled in some way, creating an air of mystery and causes their accounts to be unreliable. This is partly, for me, what made the book so enjoyable to read – none of them are trustworthy sources. The reader is manipulated on many occasions.  I found it very Hitchcock-esque in narrative and character portrayal and thoroughly enjoyed it.
The Stranger by Harlan Coben
Harlan Coben came highly recommended to me by my folks and this was the first book of his I'd read.  I have since read an earlier book of his – Promise Me – and later learned that Coben uses the same characters in many of his books. The Stranger was a step away from this, with a different character, but it was very good. Coben is widely considered as one of the world's greatest crime writers and I was certainly gripped.  The narrative was thrilling and very clever, with lots of twists and no plot-holes – every single detail is accounted for.  I can't wait to discover more of Coben's work.