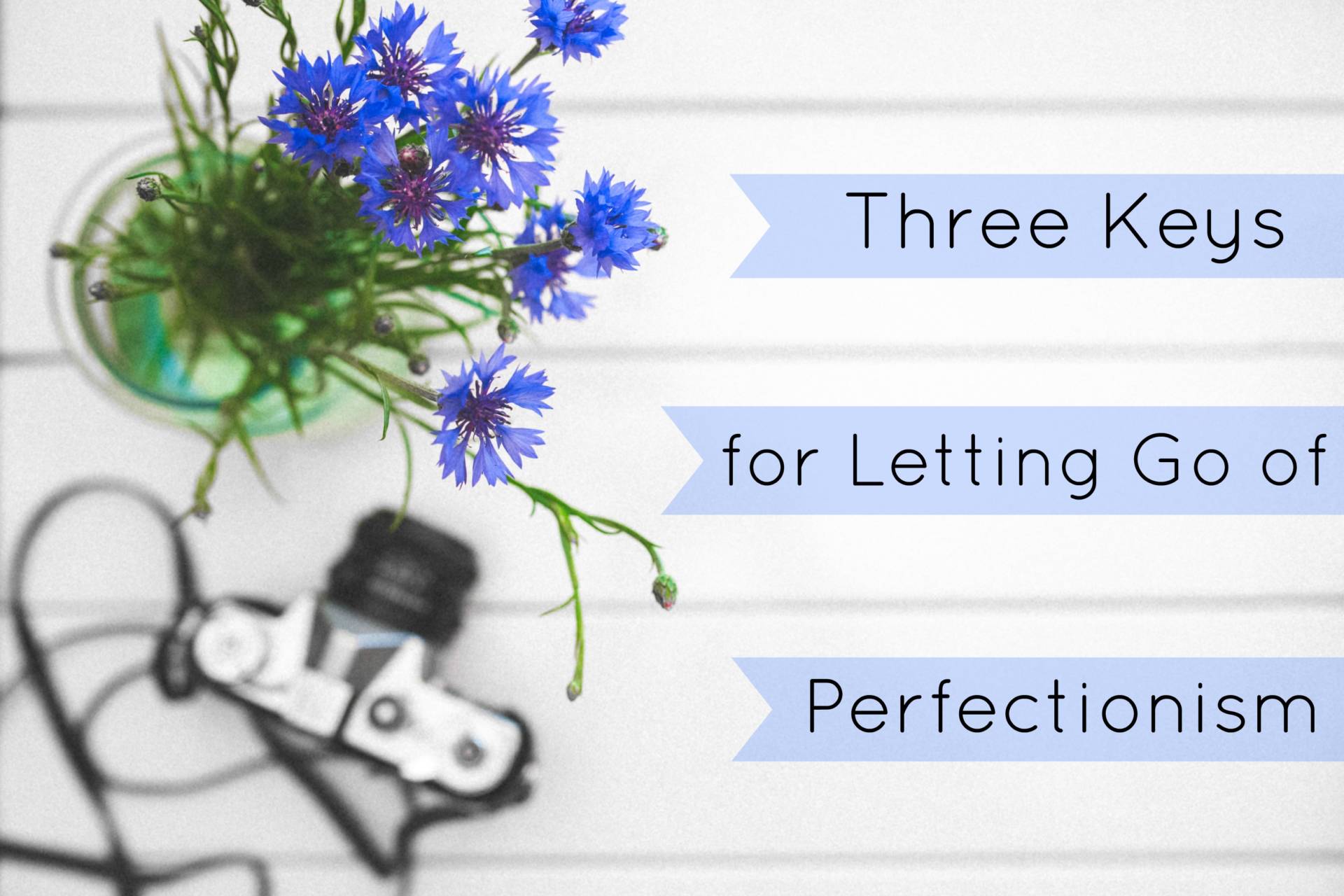 Letting go of Perfectionism
Perfectionism is a tough nut to crack. This is still a work in progress for me.  It's something that takes practice and regular application, but I think I'm getting there. Here's how I am letting go of perfectionism…
Ditch the 'all-or-nothing' attitude
Did you know this is not my first blog?  I started my first in 2011 (yup, way back then), and have had at least two other blogs since then which I didn't maintain, as I wasn't happy enough with them. I felt that unless they were what I perceived to be perfect, there was no point.  In other aspects of life, perfectionism made me fearful of trying new things or putting myself forward for different challenges; I couldn't bear the thought of failure or the embarrassment I would feel if I couldn't be what I expected of myself. The easiest way to avoid such was to just not do anything. And that's sad, isn't it? It's no way to live. I love this quote, and remind myself of it if I am ever in any doubt:
"What if I fall?" – "Oh but my darling, what if you fly?" – Erin Hanson
Stop waiting
I've been known to be guilty of waiting for "the right time".  The truth is, there isn't really a right time for anything. Again bringing it back to blogging, I've often said "I'll blog when I get more to grips with my camera settings…", "I'll wait 'til I learn more Photoshop…", "I'll hold off 'til I get some better props…" etc.  But the best way to learn is to get stuck in, and watch yourself make progress – seeing improvement is much more satisfying (and not so mentally exhausting).
Acceptance
Accepting the fact that perfection is unattainable is certainly easier said than done. Most of us want to better ourselves, and be the best versions of ourselves that we can be, but this is different than 'perfection'.  It's healthy to work towards improvement, but striving for perfection is when it becomes unhealthy, and detrimental to our mental (and often physical) well-being.  Besides, we spend 365 days a year with ourselves, inside our heads, with our thoughts, our dreams so why not please us first?