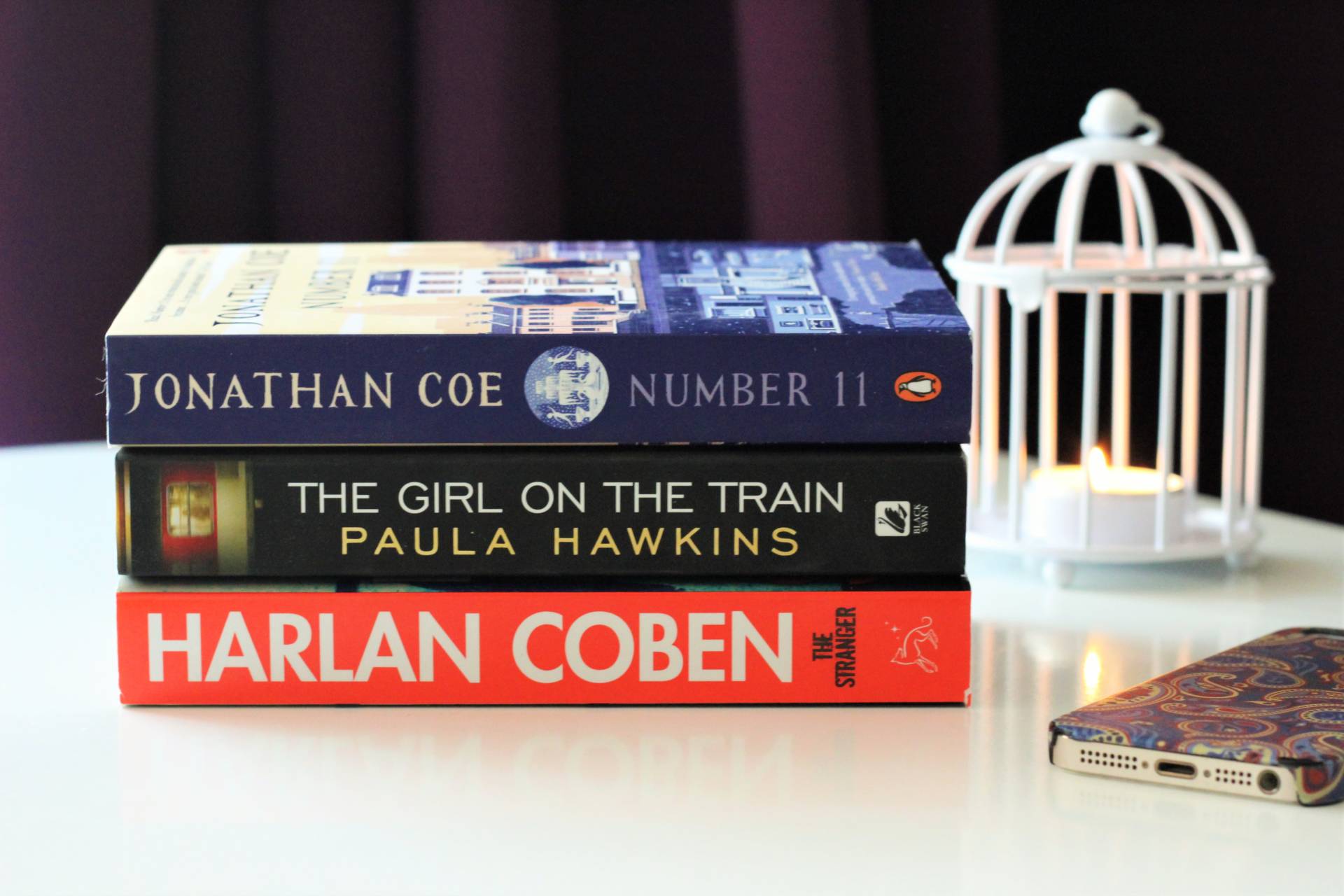 Book haul
I think I have a bit of a problem when it comes to buying books.  Book stores are my favourite kind of store (that new book smell, anyone?) and I can never resist popping in and having a peruse.  My 'to read' pile is currently sitting at three books high, yet I will still buy more (oops!).
I picked up about six books in Hugendubel, a cracking shop in Odeonsplatz, but managed to whittle it down to three before I went to the checkout!  I'll be back for the other three when I read these (and the other few in my 'to read' pile…!). Here's what I bought, and I'll review them soon.
Number 11 by Jonathan Coe
"Childhood friends Rachel and Alison are about to go on a journey into the strange, surreal heart of Britain in the early years of our new century.  Helplessly swept along on tides they can no more understand than control, Rachel and Alison discover a nation disillusioned by reality yet obsessed with reality TV.  They encounter morally bankrupt bankers and people queuing at food banks.  And at the centre of this new state of things they find an old family who will do anything to ensure that the country is run for their benefit."
I was initially drawn to this book by the pretty cover, but then from reading this blurb I really liked the sound of it. I hope it will be an entertaining, fairly light-hearted read; the blurb suggests it may head down the road of politics and the whole class system debate. I'll soon find out.
The Girl on the Train by Paula Hawkins
"Rachel catches the same commuter train every morning.  She knows it will wait at the same signal each time, overlooking a row of back gardens.  She's even started to feel like she knows the people who live in one of the houses.  Their life – as she sees it – is perfect.  If only Rachel could be that happy.  And then she sees something shocking, and in one moment everything changes.  Now Rachel has a chance to become a part of the lives she's only watched from afar.  Now they'll see: she's much more than just the girl on the train…"
This book has been doing the rounds for quite some time and has been very popular. I'm hopeful that I'll love it as much as everyone else has!
The Stranger by Harlan Coben
"Adam Price has a lot to lose: a comfortable marriage to a beautiful woman, two wonderful sons, and all the trappings of the American Dream – a big house, a good job, a perfect life.   But then he meets a stranger in a bar. And he learns a devastating secret about his wife.  With the mirage of perfection shattered, Adam finds himself caught up in something far darker than he realised.  And if he doesn't make the right moves, the conspiracy he's stumbled into will not only ruin lives, it will end them."
My parents are huge Harlan Coben fans and he came highly recommended for my next read.  This is the first book of his that I have picked up and it's a real page-turner. I expect it will not take me too long to finish!
Do you like the sound of any of these?  What are you reading at the moment?