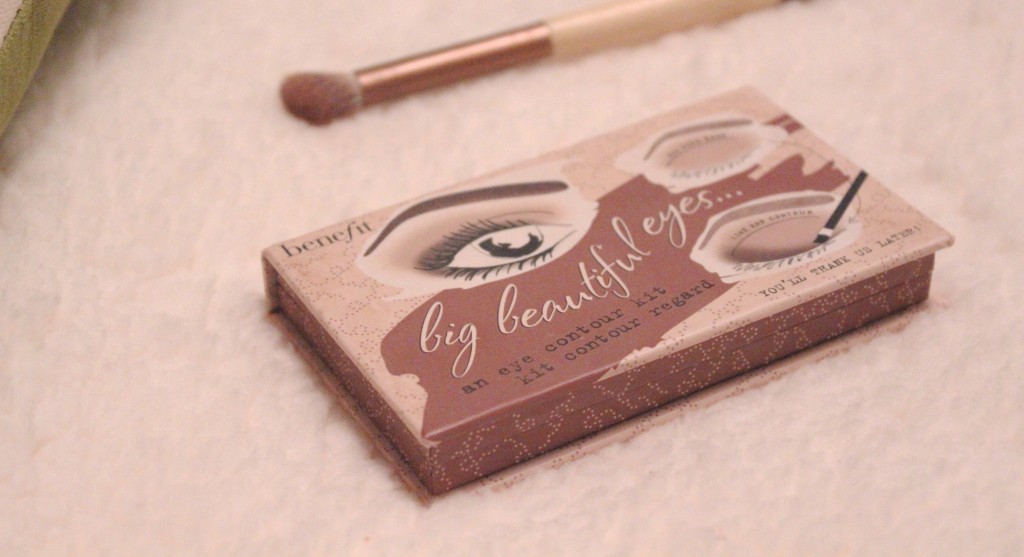 I bought myself the Benefit Big Beautiful Eyes palette after having my makeup done at the Benefit counter several months ago. I don't have a huge number of eyeshadows, but I'm beginning to get more into wearing them and I absolutely love this little kit.
The colours are great – lightly shimmery without being too sparkly, and soft yet buildable, they blend together beautifully.  I find them so wearable – be it for a subtle daytime look as well as for an evening out. Alongside the shadows in the palette is a concealer, Boi-ing, which is actually one of my favourite concealers too, but unfortunately it's in the number two shade, which is too dark for my pale self. This would be my only criticism – I think it would be great for Benefit to perhaps offer a variety of the palette, with each shade of Boi-ing to cater for all skin tones, as it's a cracking concealer and it feels a shame that I can't use this part of the kit.
What are your favourite eyeshadow palettes?