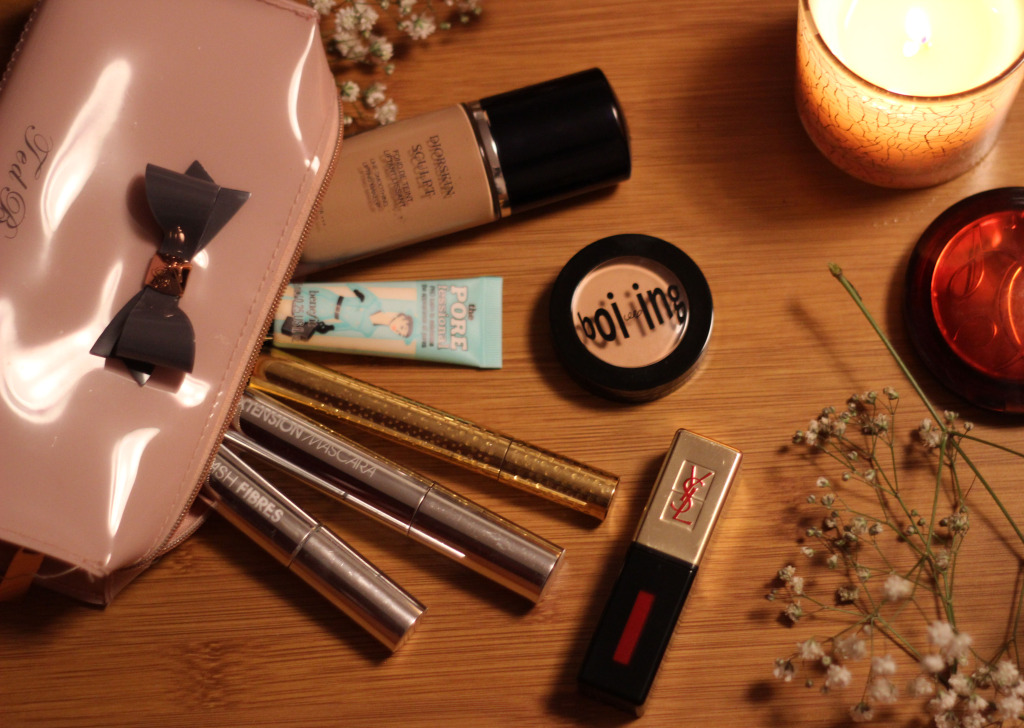 My little bag of tricks… AKA my makeup bag!
A sister of the blogger classic 'What's In My Bag?', I love seeing what others have in their makeup bags. It's a great way of gaining insight into new products we wouldn't have been familiar with, or were curious about.  I'm no expert (take it from someone who has only recently discovered the wonder of foundation brushes… ahem) but here's the contents of my make up bag and my routine.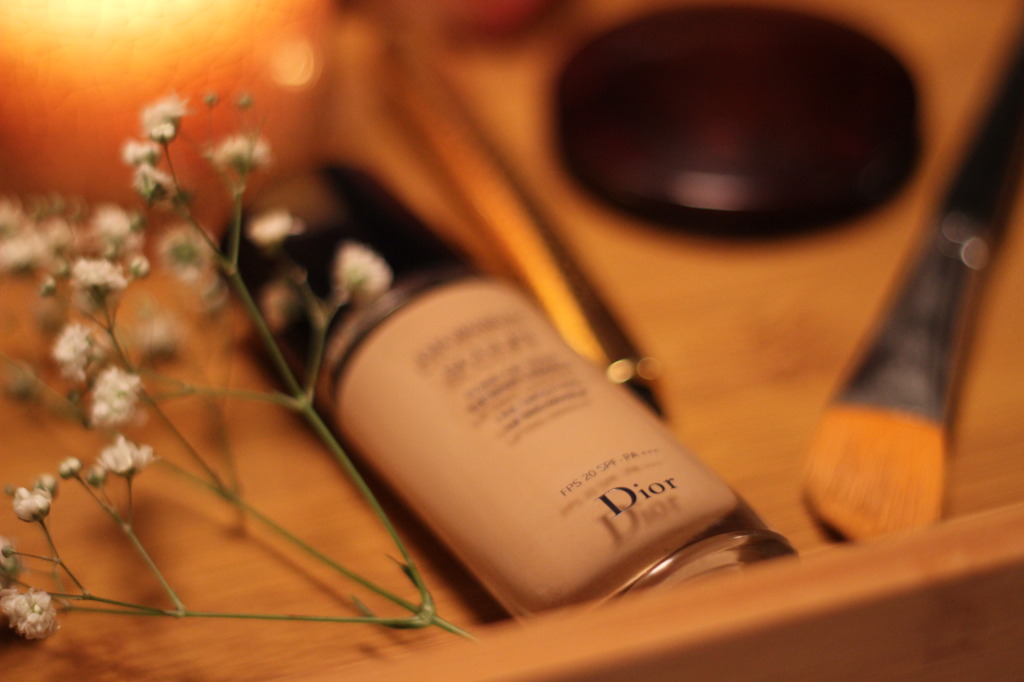 Saving Face

First things first – primer. My skin is a little bit cheeky and doesn't seem to like holding onto my make up all day, so primer (and a staying spray, more on that later) is a must. I smooth on the lovely POREfessional by Benefit – the texture (and the smell!) is wonderful. As for foundation, for years now I have been loyal to Dior Skin Sculpt. No other foundation, from MAC to Chanel, has rivalled it. While I may not be in the target age range for this particular foundation, it gives my skin a fresh, dewy glow along with great coverage and is the perfect colour match. A triple threat!
For concealer, Benefit's Boi-ing is the best I have ever used. And of course, the cult classic Touché Eclat by YSL (which should be a resident in every make up bag). I just pat these on with my fingers.
I follow this with a quick sweep of Guerlain Terracotta Light on my cheeks – mine is almost finished so not very photogenic, but it's made up of a blend of light bronze, with a pop of pink and a little bit of gold thrown in for good measure. Swirled all around in the compact, these colours together create a great yet subtle glow on the cheekbones. I finish up by applying a very sparing sweep of translucent loose powder, before giving my face a spritz with Skindinavia Makeup Finishing Spray.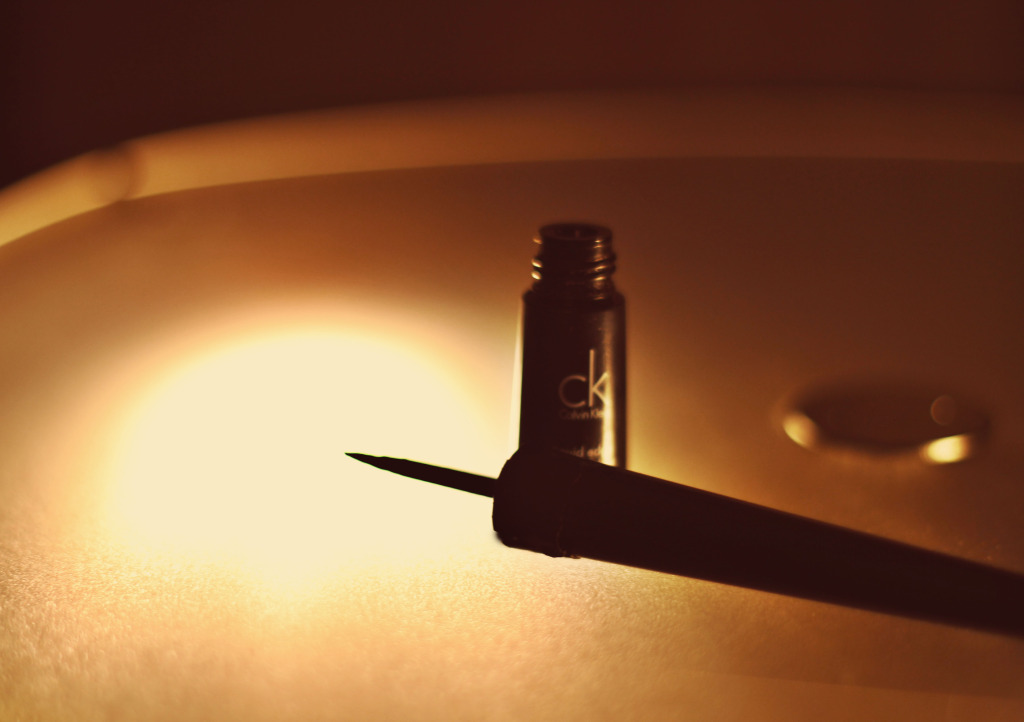 Jeepers Peepers

I begin with eyeliner – Calvin Klein's Liquid Edge liquid eyeliner is my weapon of choice. The brush is small and thin, making for precise application, and it lasts all day. I only ever apply this to the top lashline – I find applying to the bottom 'closes' the eye. I create a thin line, for the same reason, before adding some cat eye flicks. I'm perhaps unusual, because I draw the line with my eye open! I just find it easier and don't like pulling the skin around my eyes.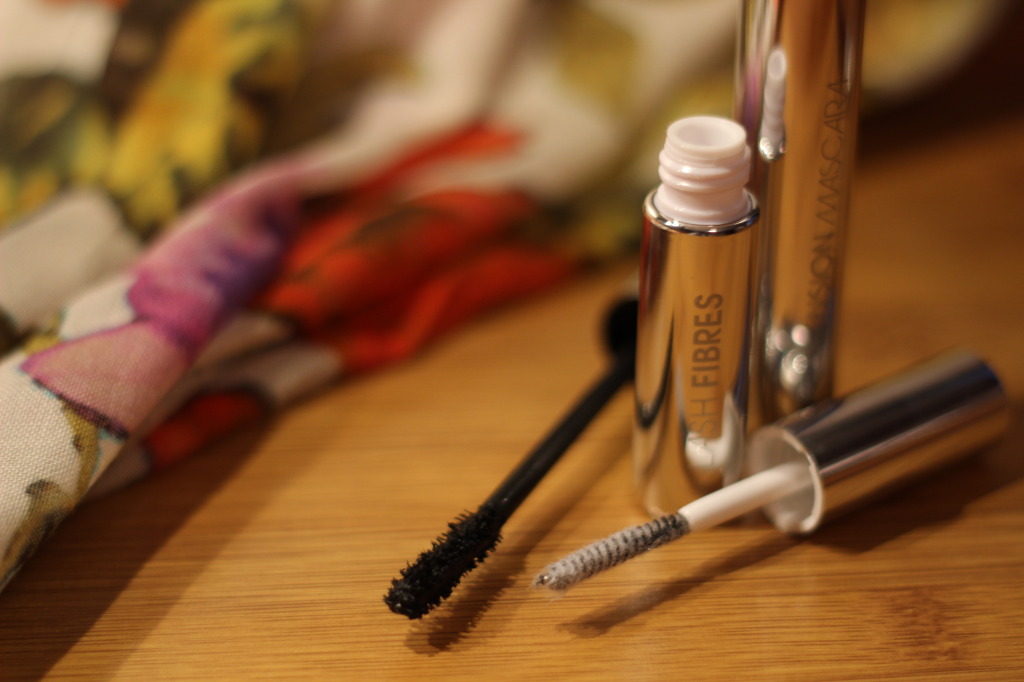 As for mascara, I got the Model Co Fibre Lash – Brush on False Lashes when it first came out a couple of years ago, and have not looked back. It is seriously amazing – a mascara that actually does what it says?! It extends the eyelashes in a big way, creating a naturally 'gifted' look, without clumping. It takes a little longer to apply than conventional mascara, but it's totally worth it. You just sweep on a coat of the mascara, followed by a coat of the lash fibres, wait a minute, then apply another coat of the mascara. Easy peasy!
I don't do anything with my eyebrows. I never have! They've never been coloured in, plucked or waxed. Thankfully for me – I'm a big wuss when it comes to that sort of thing! I'm happy enough with them as they are – they are a decent shape and naturally taper out at the end.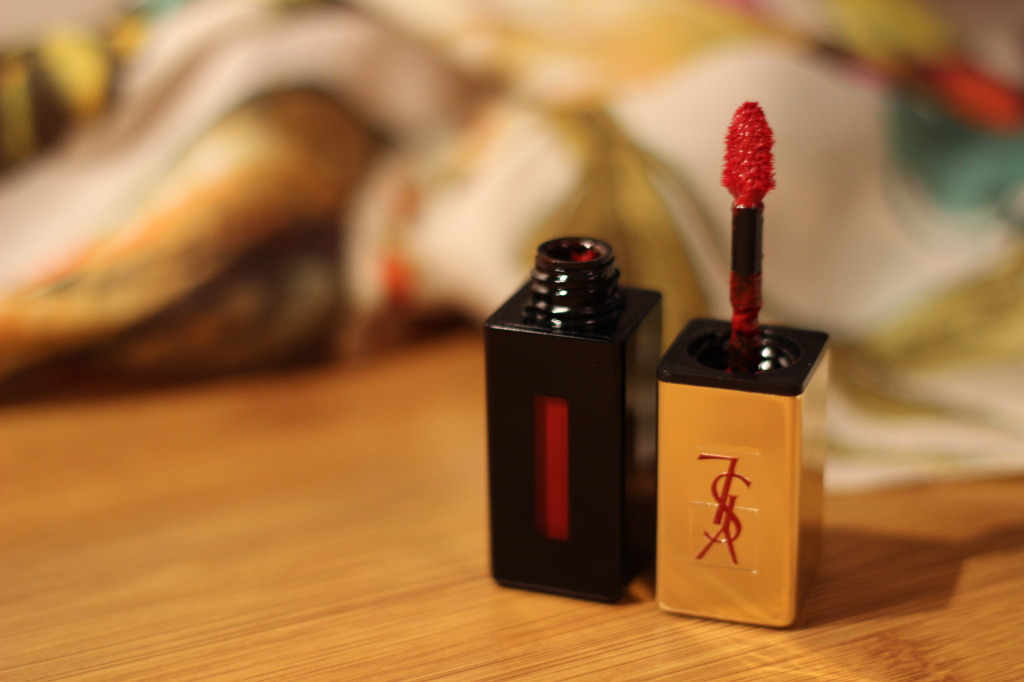 Gettin' Lippy
Not much to say about the lips, but they're the finishing touch! I have a bit of a weakness for lip products. Balms, glosses, stains, sticks… I mean, how many shades of red/pink does a girl really need? Surely it makes sense to have just one lip balm on the go at one time? Apparently not! Common sense goes out the window in that regard. But the one I always reach for is this YSL Vernis à Lèvres – it's a lipgloss, lipstick and stain all in one. Another triple threat, if you will!
What's in your makeup bag? What products do you swear by? x