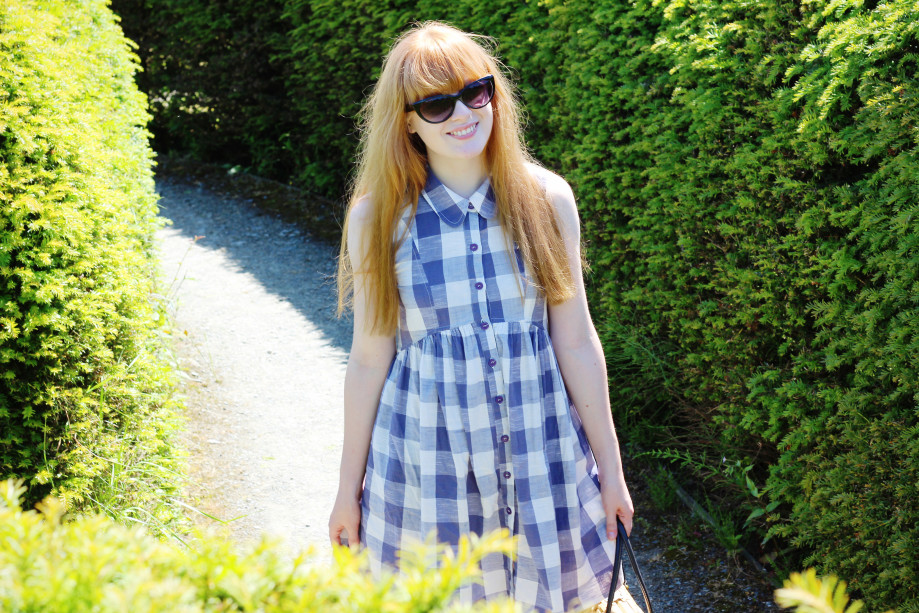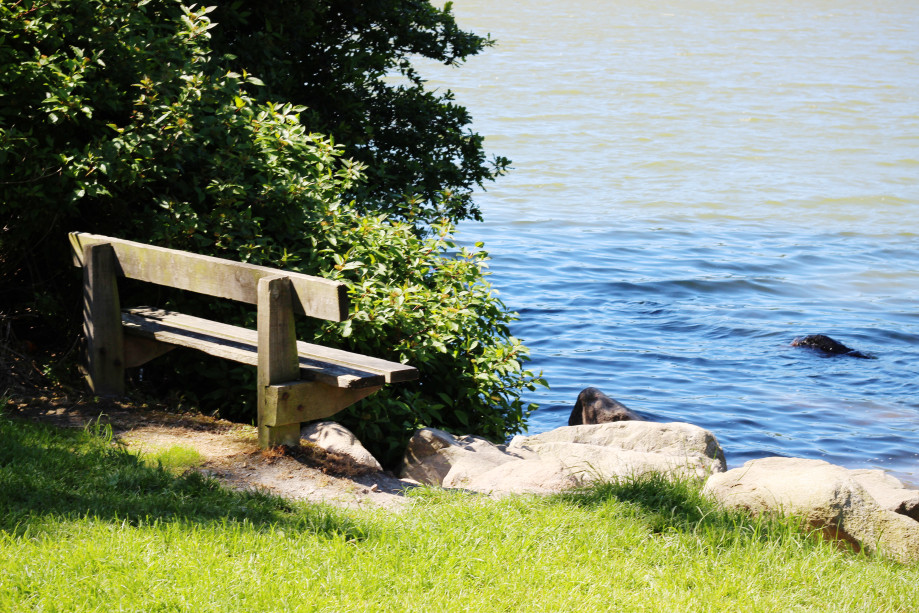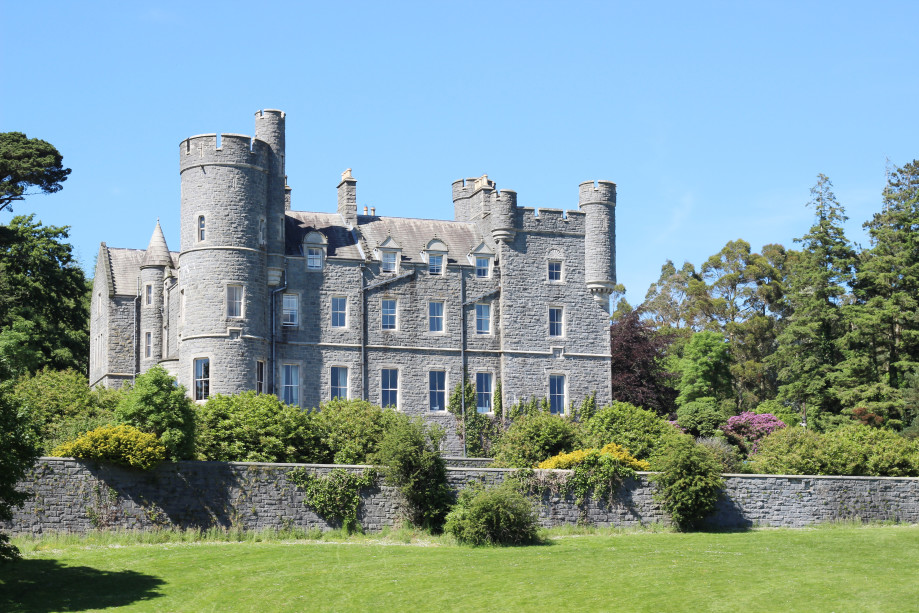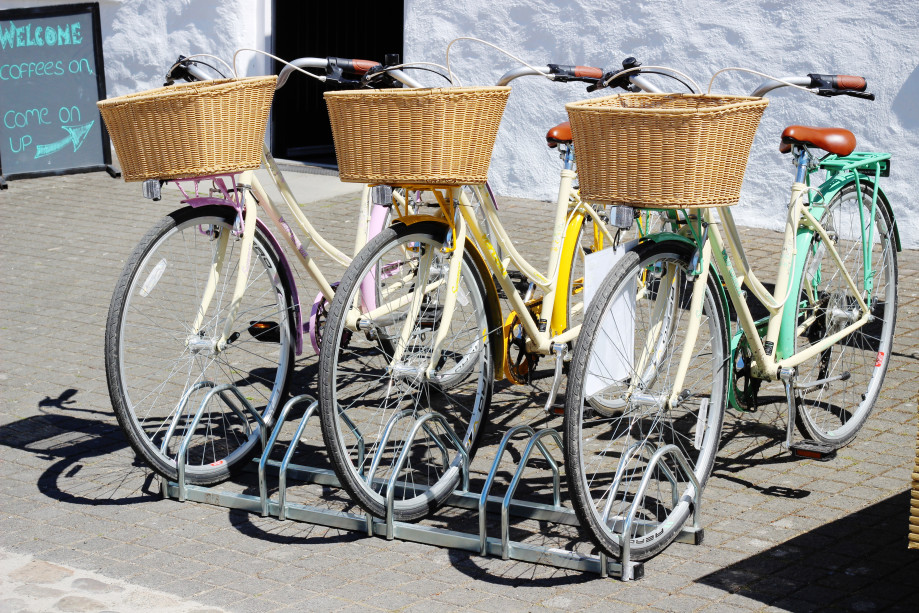 "A Sunday well spent brings a week of content…"  
…and if this wasn't a Sunday well spent, I don't know what is! It was wall-to-wall sunshine, so Jamie and I decided to hit the great outdoors – and aren't they great indeed? Nestled among a dramatic and unique backdrop of mountains, forest and sea, and with its own lake too, Castlewellan Forest Park proved the perfect setting for a relaxing, yet invigorating, Sunday afternoon. They say 'blue and green should never be seen' but I have to disagree; when you see fresh green grass and trees next to a clear blue sky and water, it couldn't be more idyllic.
Jamie and  I meandered through a leafy maze (including getting lost and shouting 'help!' in our silliest voices! Such fun) before renting bicycles and enjoying a leisurely cycle around the lake.  Jamie went for a sporty bike, while I had to have something a little more whimsical, opting for one of the above bikes; pastel coloured and complete with basket. I love cycling and it's put me in the notion of investing in a certain Miss Pendleton number. Canoes are also available to rent on site – I'm already planning an outing on one for next time out on the lake. We finished our day in the famous Slieve Donard resort, scoffing on warm, freshly baked scones and tea, overlooking the Mournes meeting the sea. Not a bad Sunday, huh?!
It's so nice dressing in the warm weather; throwing together fuss-free and simple ensembles, without worrying about the whole 'tights or no tights?' dilemma, that can even crop up in summer months (#verybritishproblems)! Long may the sunshine and warmth continue! x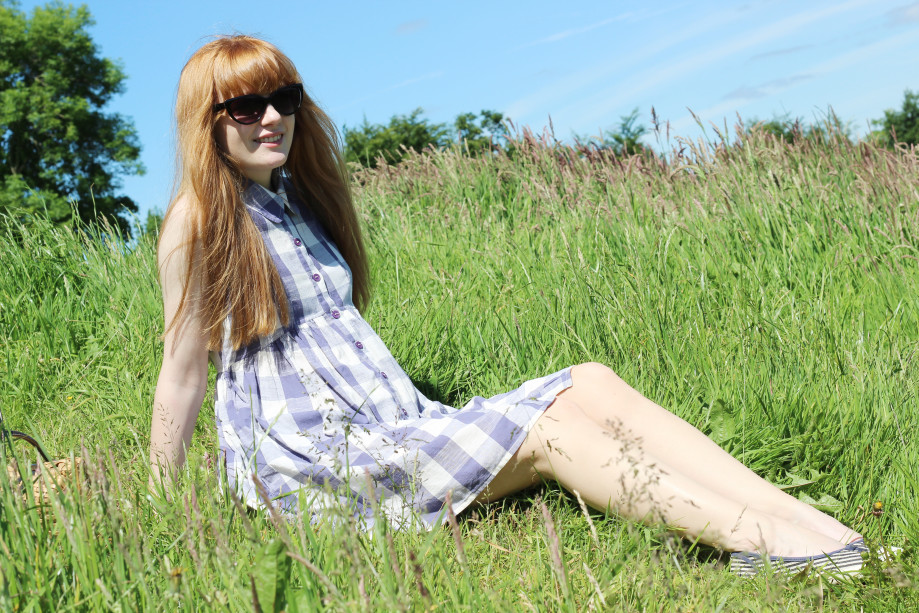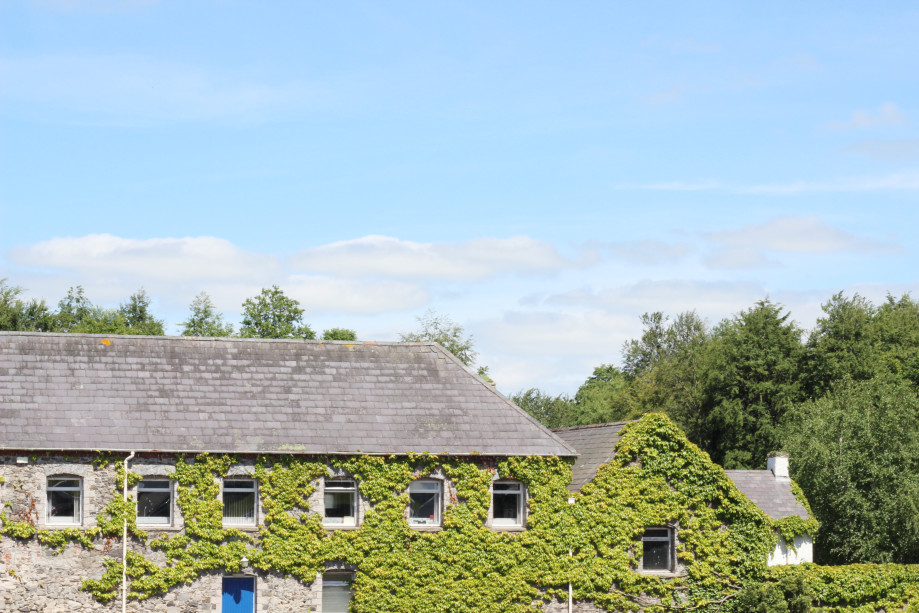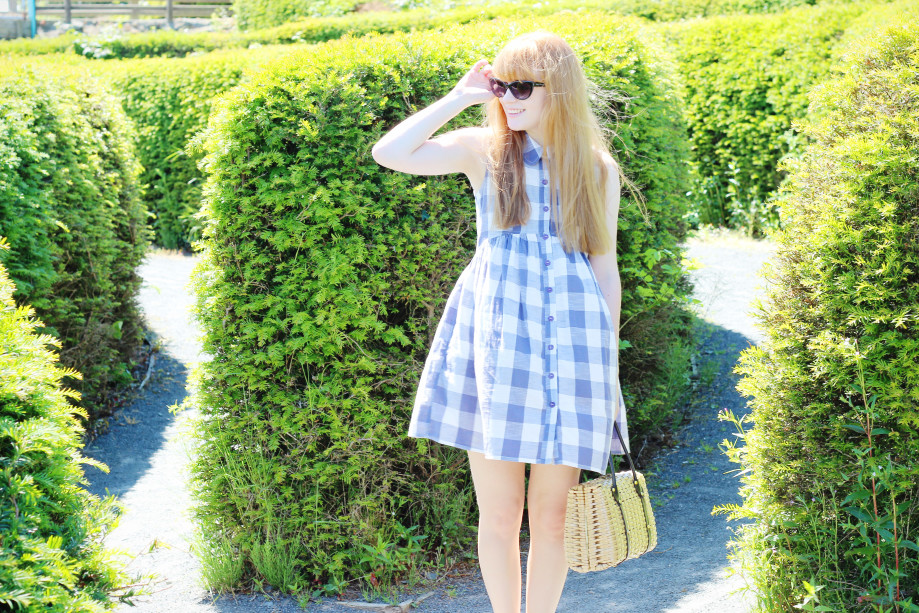 Dress: Topshop (similar here) | Shoes: Next | Sunnies: TK Maxx | Bag: Vintage find in Paris