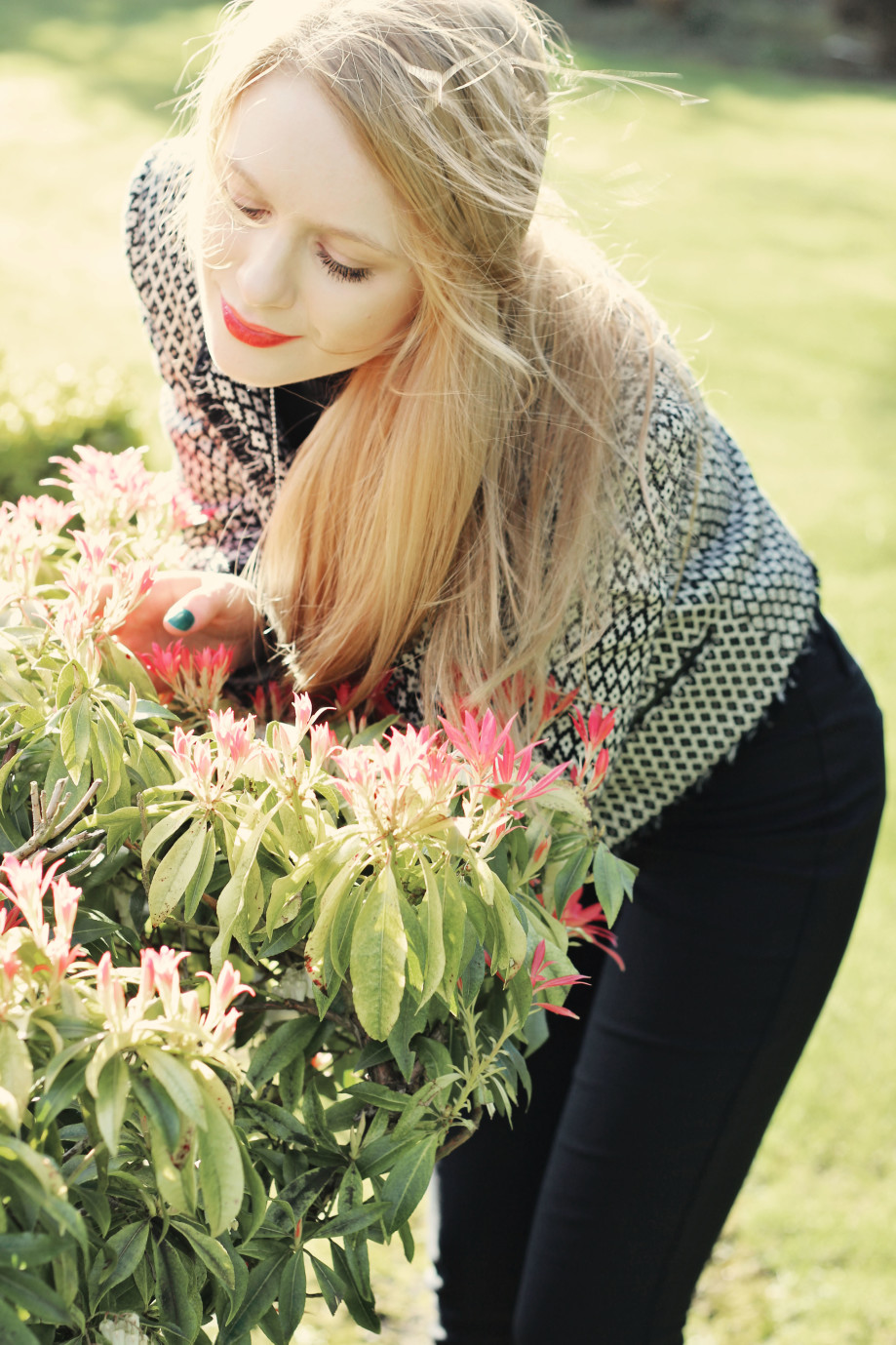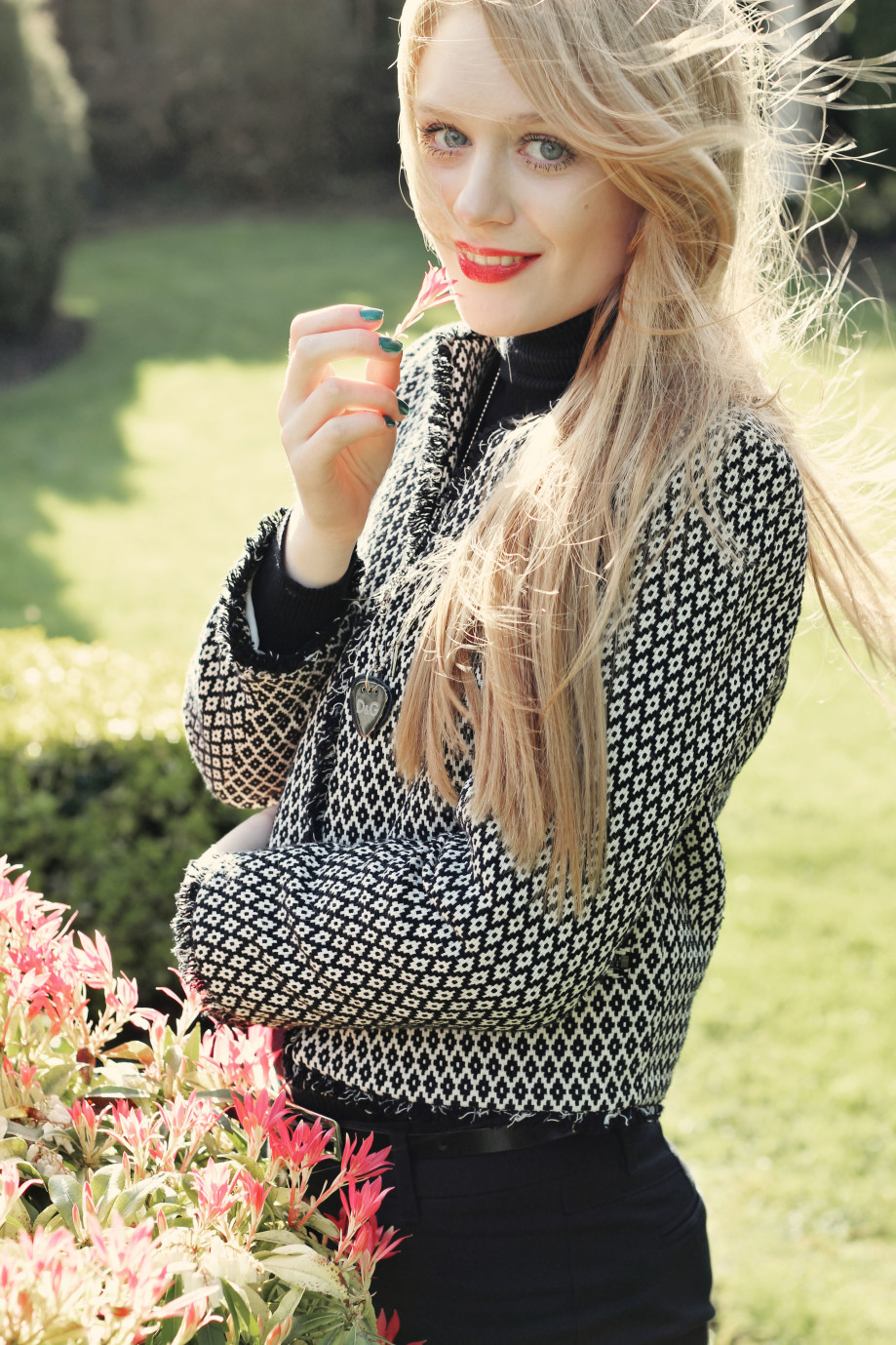 Sunday Girl
What a glorious weekend it turned out to be, if a little breezy!  It's so nice to see the garden growing more colourful as Spring comes into full swing.
These photos were taken on Sunday.  Jamie and I went for a little scenic Sunday drive before popping into town for a spot of window shopping (strictly window!) and some melted chocolate over strawberries from Thorntons.  Oh I love weekends!  We wrapped the day up by watching Toy Story 2 on DVD before I had to hit the road home for work the next day (Monday morning, you cheeky thing… must you come around so quickly?!).
This is one of my favourite ensembles at the moment.  When I spotted this jacket hanging in Topshop (another shopping trip that was supposed to be strictly window…ahem), I couldn't leave it behind. (Is 'love at first sight' applicable for clothes? Probably…) With it's chic shape and frayed edges, cool print and undeniable nod to Chanel, it had me at hello. x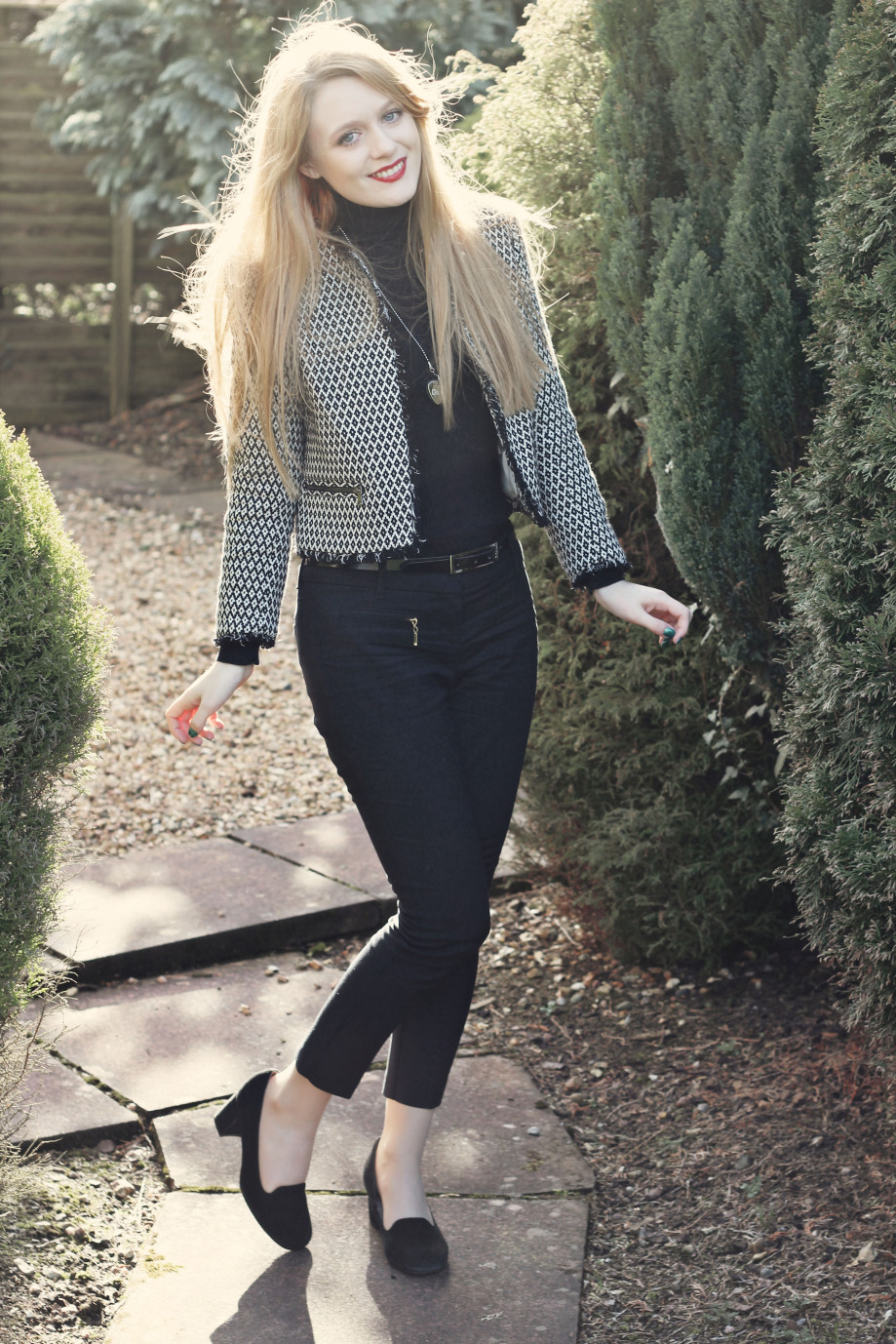 Jacket: Topshop | Trousers, Polo Neck & Shoes: Next | Necklace: D&G | Semi-awkward pose: Model's own…!